What is Search Engine Optimisation (SEO)
Now that you have had a website built for your Adelaide business and it is now live, what happens now? How are search engines and therefore your customers going to find you? Your web developer may have just told you that you just have to monitor the number of visits or even the customer leads that it generates. Days pass by and you still can count the number of visitors and hits with your fingers. Even weeks have passed; website visitors are still not enough for you to create a stir in the Internet. Worst of all, no one is contacting you! Such cases like this are the epitome of a mismanaged SEO, or even no SEO performed at all.
Search Engine Optimisation, better known as SEO, is a necessary tool that should be incorporated into any website design. It increases the likelihood that you will generate the visitor traffic to your website that you desire. More traffic means more visitors, and it also means more potential customers. More importantly quality SEO can bring the right visitors who are actually looking for your product or service.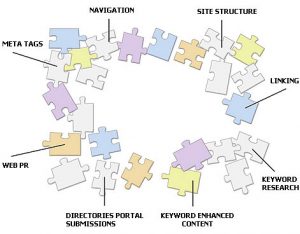 Following are some of the key points to consider with regard to SEO:
Begin with the end in mind. What is your purpose or aim?
It is important that proper SEO is conducted during your website design and build. It is not just a simple matter of putting a lot of keywords and links onto your website, or bombarding your sight with various SEO tools. For a site to work properly and therefore rank highly everything needs to be congruent and follow the main purpose of the site throughout. Ask, what is the main purpose that I am trying to achieve and how will these SEO tools assist customers finding my website and the products/services that they want. Again you should have clarity as to the approach you are going to take and the reasons why.
Your main aim should be to create a seamless and user friendly experience your visitors to your site.
1. Write Content that will engage your customers
The content on your website needs to be accurate, well curated, and of the highest quality. It should also include images relevant to the written content or the answer/solution you are providing. Visitors to your site tend to engage more where there are images on the page rather than just the written word.
Google and other search engines are designed to provide the best answers to online searches, therefore you should be attempting to provide the highest quality answers on your website.
2. Use Keywords that will reach more customers
I am sure you have heard it mentioned that you need to have keywords on your website. But what are keywords?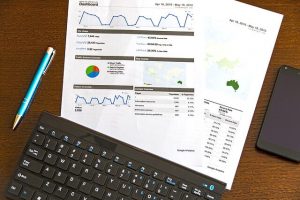 Keywords are the words or phrases that people are typing into their Google search in an attempt to find the answer to their problem or question. Typically nowadays it is more likely to be the questions that people ask Siri to find your product or service? These are then the keywords that you want associated with your website or page. Remember it is not just a matter of stuffing your site with keywords, sites that do this may be penalised by search engines as you are not providing solutions or answers. It comes down to the quality of the information that you are providing.
With regard to keywords it is important to identify whether the keyword is a research keyword or a buying keyword. Use keywords relevant to your website or page. If you are providing information then you should aim to target research type keywords whereas on your sales pages it makes sense to have buying keywords
At Smarter Web Solutions we conduct a full keyword analysis as part of our website design process. For more information contact our Adelaide team.
3. Metadata can improve your Search Engine Rankings
Metadata is the short descriptor that search engines display underneath the URL of a website that it has found as an answer for your search. This descriptor is normally limited to approximately 160 characters, a little more than a tweet. You are able to compose the descriptor that will be displayed or the search engine will just display some information off the page that is listed. In some cases it is just the first 160 characters on the page.
The main reason to write your own meta-description is that it is your opportunity once your website has been ranked by the search engine to build enough interest in your potential customer to have them want to read more or believe that you have the answer they are after.
Make sure your meta data is relevant to the pages it is intended to introduce as well as the page title. Duplicate meta descriptions are a big no-no and must be avoided.
Generate More Leads From Your Website Today
4. Create a Digital Marketing Strategy
It is not enough just to have a strategy for the website overall. You actually need a strategy for each page on that website. In building your website you should have identified what your core pages are going to be and additionally what the purpose of each of those pages are. As mentioned earlier some pages may be set up just to provide information as is generally the case with professionals' websites (e.g. accountants, lawyers, therapists) these professions need to build trust with the client and this can be achieved by detailing the relevant partners experience, qualifications, and the like. A small business owner will tend to have more sales pages, relative to the size of their site.
This is not a situation where one size fits all, your website layout, design and SEO needs careful consideration. You must ensure that the website designer is able to deliver not just a good looking website but is also capable of setting up the initial SEO of the website. If you fit this aspect a difficult to comprehend enlist the services of a website designer who also has an ongoing management and SEO program available.
5. Build with Navigation in Mind to Improve User Experience
Ease of navigation for website visitors and also for search engine bots is an important component to having your website rank well. A simple way of achieving an aspect of this is by submitting a sitemap to the relevant search engines. On Wordpress sites there are plugins that can create and submit a sitemap for you and submit it to the search engines such as Google, Bing etc. To achieve this ease of navigation effectively it needs to be a cornerstone of your website design and build.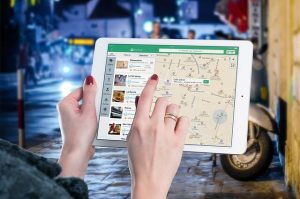 Have a clear path that you want visitors to follow and make it easy for them to find what they are after. This may be as simple as your home page have links to Contact and About Us pages. Most sites tend to have core areas that are their main focus and again visitors need to be able to easily navigate to these focus pages easily from any page on your website. Your visitors may want to read some information about your company before purchasing from you or booking an appointment.
6. Build High Quality and Relevant Links – Internal and External (Backlinks)
Internal links can be used to reasonable effect to improve navigation within your website. Links allow visitors to jump to a page they are interested in through a hyperlink on the text of another page.
External links can be used to build your site's authority through backlinks to other authority sites. All links must be genuine links that link to other relevant sites in the niche you are operating in. You can also have links to and from various social media sites. Your may have a YouTube channel associated with your product or site or you may have produced videos to promote your service and the YouTube videos may then be used to link back to your main website.
7. Use Social Media to Connect With Your Customers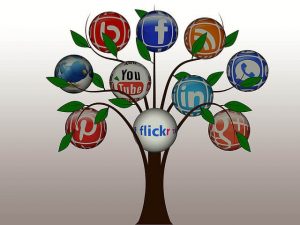 It is becoming more and more apparent that businesses need a social media presence to build their online presence. This can also flow to into your whole marketing program for your website if you already have a strong social media presence. You can now use Facebook to advertise your business or product, one of the advantages of this as you are able to narrow the demographic that your are advertising to i.e. Your Target Market. Social media used well can present a major opportunity for your business.
8. Marketing Plans and Strategies
Marketing whilst not strictly an SEO strategy, some well planned and executed marketing plans can give you valuable backlinks from respected sites that can increase your search engine rankings. Marketing is an essential element to any online business. Your task as the business owner is to make certain that your site is not only exposed to enough people but more importantly exposed to the right people, your prospective customers.
9. Website Design and Layout
The design and layout of your website needs to be both appealing and interesting. You have approximately 5 seconds in online world to engage your customer and have the scroll further into your site. Who is you prospect, want do they want and what is going to appeal to them.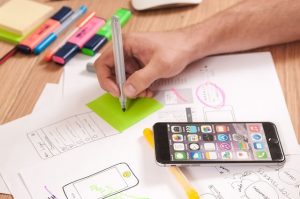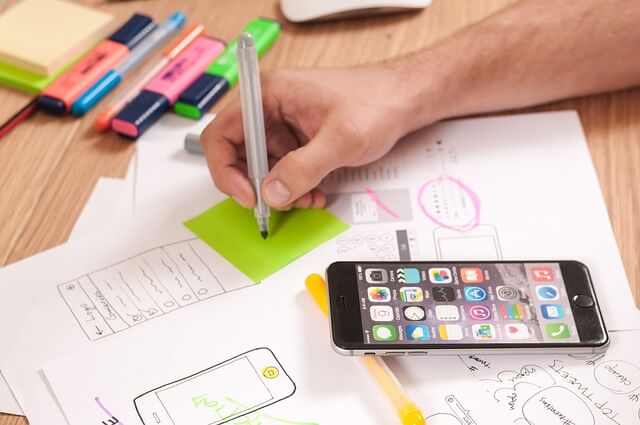 10. Relevant Tags and Titles
Where possible use relevant keywords in your tags and titles of your posts and pages, but DO NOT overdo it. Your site may be penalised.
11. Ongoing Monitoring and Analysis
Once your website is up and running and your site has been optimised for search engine visibility and reader appeal, the ongoing part of the process begins. Keywords and phrases change over time, likewise customer tastes and preferences, your website needs to keep abreast of these changes and be prepared for them.
Smarter Web Solutions offers a comprehensive management plan including SEO at various pricing points for your business. Contact us here to find out more.
Conclusion
We have now covered some of the basics on how to conduct a proper SEO program for your website design.
Through these strategies, you can help your site to have better communication with search engines so that they can recommend your site for relevant searches. Create relevant, high quality content for your website in order for them to recognise your site and recommend it for relevant search topics. Search engines are keen on SEO within reason, it really comes down to the user experience. Make it easy for visitors to locate what they want, present it in a eye catching many and ensure that the content and context of your information is accurate. Time on page is an important metric that you should track and measure as it is an indication of user engagement.
Focus on what you are, what your product or service is, and go straight to it. Many website owners tend to put many things on their website and provide a lot of information that leads to visitors to nowhere. Why? It is because you have put in too much and created confusion and this leads to visitors leaving your site. In order to avoid this, determine your intent first and what you really want to offer to your clients and take it from there.
Your domain names can also play an important part in the optimisation strategy. Since it is actually the first thing a potential customer sees prior to clicking on the link of your website, it is important for it to have consistency and relevance to the products or service you offer.
SEO takes careful planning and implementation, but many find it confusing to do well. Enlist the help of others to at least get you started. Down the track you can then take over the reins and run with it.
Generate More Leads From Your Website Today