wordpress website design adelaide
Website Designs For Small Businesses That Work
Getting started in business can be particularly challenging, particularly in Adelaide. A business owner needs to consider items such as leasing a property, selecting and purchasing stock and also employing staff. In today's marketplace businesses also need to consider how they are going to promote themselves online. To make your website design work effectively, these are some of the factors that need to be considered:
What do you want your website to achieve?
What is the purpose of my website?
Before a business engages a web developer to build a website for them, they need to have a clear idea of what they want the website to do or be. Do you want your customers to purchase products from your online store? Do you want then to call you to arrange a quotation? These are two distinctly different requirements and your website design needs to be optimised to achieve the intended purpose. The website must have a clear purpose and this must be apparent to your customer as soon as they land on your website. It is important that your customers are easily able to navigate to their area of interest and select what they want.
Have you every looked up a local restaurant website and want to check the menu or opening hours before you make a booking and haven't been able to easily find either? Did you bother going further to try and find it? Or even worse you find the menu, like the look of it but phone number for you to call is nowhere to be found! Obviously in these cases the website has not met the first of our criteria. The purpose of a restaurant website should be to either have people call to make a booking or make a booking online. If this is first and foremost in the web developers mind as they build your website then it is more likely that the site will resonate and work with your customers. At Smarter Web Solutions we will talk this through with you in our initial free consultation for Adelaide Businesses to ensure that you have clarity of what you want your website to be and the result you want to achieve. Once this has been clearly identified we can then assist you in designing your website.
Each business is different and therefore your approach to your business premises will be different from your competitors, this could be significantly or slightly different depending on your marketplace and customer base. Your website is no different. Whilst there are common themes and layouts that look similar it is how the website is put together and functions to meet your client needs that is really important. In today's online marketplace you have approximately 5 seconds to engage your visitors and have them read further, therefore you need to place the solution to their problem in front of them. If people don't find what they want on the first page of Google search they are likely to rephrase the question to seek their answer rather than going to the second or third page of the search results. By having a clear purpose to your website means that it is more likely to answer visitor queries as soon as they land on your webpage.
Who is your target market?
A website allows you to market to the world, but realistically very few businesses are able to market effectively to the world. It is important that you determine exactly what your market is and who you are marketing to. Is your business servicing a local area i.e a plumber or electrician etc. Typically these sorts of trades will service customers within a 50km radius of their main base to reduce travel times etc and therefore be more efficient at servicing their clients. This information should be clearly displayed on your website as search engines such as Google or Bing try to provide effective local solutions to search inquiries. If you are looking for a plumber in your local area you do not want the top search responses to be a plumber in a city 500km away.
Ensure that you that you are promoting your business to your target market. A non-descript or haphazard approach to marketing your business online will not be effective. In order to play in the right playing field, determine what you are, what your business does and what problems you solve. Know what you can offer and what you cannot. By doing this, you can streamline the range of markets that you will contact and focus on.
What do you want your website to achieve?
What Are Your Customers Looking For, What Do They Want?
Do you know who your customer is? Do you have a clearly identified customer avatar? Do you understand what a customer avatar is? If you need assistance with these questions then Our Adelaide Team at Smarter Web Solutions can help. Once you have defined who your customer is, you can then look to answer the question. What are they looking for? What do they need?
When answering this question you need to consider the demographic of your customers, are they likely to be searching on mobile devices? Currently more than 60% of all search inquiries are made on mobile devices. Is your website mobile friendly and responsive? Has you site been updated to the latest themes or is it beginning to look a little tired?How does your solution fit their needs? As a business owner you need to remember that you may no longer have the opportunity to discuss this face to face with your prospective client as they are now conducting their research and making pre-purchase decisions online before they even speak to you.
Your website needs to engage with your customers and there is also the element of building trust with your customers, particularly if your business is an e-commerce business. Whilst you may have the best product and the best prices, customers will not make the decision to buy from your business unless they trust that their details are safe and you will deliver the product advertised. It is also important that you stay up to date with changing tastes of customers, particularly if your business is retail based. What was the in fashion or taste previously will change so not only does your product line need to change in line with these changes in taste, you also need to ensure that your website is also updated to reflect the current products that you have for sale. this is one area where you may be able to gain an advantage over your competition.
Why should they purchase from you?
What is your USP or unique selling proposition? Even if you are able to rank your site well within the relative search engines, this still may not convert to increased sales unless your offering stands out from the crowd.
You need to be clear in your mind why they should buy from you, but you also need to consider it from the customers needs as to how your product or service more accurately meets their needs. What makes you different? These reasons need to be upfront on your website so that you immediately establish a difference from the crowd and it needs to resonate with your customers.
Adelaide's Award Winning Digital Marketing Agency
Family based web design company based in the Adelaide Hills. Daryl and Jack Smart founded the business to help small to medium sized business with website design solutions that could help to grow their businesses.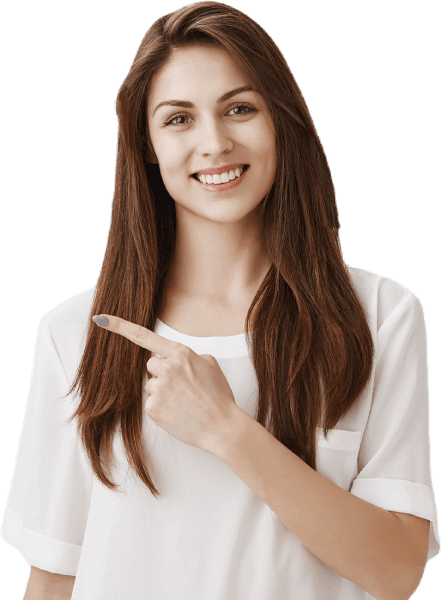 How Do You Build Trust Online?
What does the site look like, or what do you want the website to look like? This is where you can look at what is currently working in the online sphere, if a website works well then it must resonate with the customers and engender trust in the business. Some of the key pages and factors that go towards building trust is that all the relevant compliance pages are there, and pages that make it seem like a real business, such as:
Additionally Google and other search engines are looking for these pages on your site as it then ranks as a real business. Your About Us page should be detailed and go into the background of your story, if people can relate to you then they are more likely to trust you. If your business has been around for a number of years then this information should be included in this page. Is your contact us just a generic plugin with no other information than the relevant fields for clients to complete or does it have an introductory welcome message/paragraph? Testimonials is another way of building trust on your site as visitors can see that other customers have been happy with your product or service.
How do I get my website noticed and found online?
Ah the million dollar question! Getting your site found online can be a source of frustration for many business owners. It is unlikely that you are going to rank highly in the initial weeks or months are the website is first built. Search engines are not that much different to people the longer you have been around with high quality products and services, the higher you are going to rank.
What increases your search engine rankings?
By including these factors into your website design you are more likely to rank your site well, however you must also consider who you are competing against. If you are retailing electrical goods and white goods it is almost impossible to rank highly against the big players in these markets. You need to then approach it from a different angle and maybe aim for a smaller niche of these markets that are not being properly serviced at present.
It is always a good idea to know the competition and what they are actually doing that makes them effective. Through this research, you will be able to find the ideas that matter and the strategies that are not effective. This way, you can incorporate those ideas to your website and make some sort of "reboot" of something that has been effective, and more. To simply put, gather all the information, get all the ideas that work, and then take away the rest.
What Problem am I solving or what is the solution I am providing?
This is where you need clarity in what is you are trying to deliver. Too many websites tend to be all over the place in this regard and neither engage with the audience nor present a compelling solution that these people are after.
It is important that your website has focus, and concentrate on what you do well or the key problems that you solve. Remember the 80/20 principle, 80% of your sales will come from 20% of your clients. These are the people you need to focus on and solve their problems. If you try and covering everything you do you will start to lose some of your key clients or worse not even be found by them as you no longer rank for what they are looking for.
A typical website visitor spends very little time in deciding to browse your site or not. To have an effective website your initial description displayed in the relevant search engine needs to engender their interest. If it doesn't they will not even visit your website. However once they arrive on your website through the landing page they need to be able to quickly find what they want. Present the answers above the fold on the landing page and then make it easy for them to navigate further into your site if they so desire. Make it easy for them to find what they want and make a buying decision or a decision to call if that is the purpose of the site.
With this on hand, it is important to have a website design that has concise information and almost going straight to the point. This way, your website visitors can clearly see what is actually your site is and clearly determines if you are helpful to them or not.
Ensure that you have understood the essential factors in order to create a great website. Another factor is to create a visual image that captures the visitors interest. Friendly navigation tools in order for the visitor to easily navigate through your website's pages. Lastly, it is also important to include several key contents or links that tell more about your business such as the sections "About Us", "Contact Us", "Search panes" and even the "Sign Up" button. This way you will be able to have a tool or chance to interact with your website visitor if in case they want to know more and would like to engage and start communication with you.
It is important to know what you want the website to become and what its contents are. This is in order for you to have a clear direction on what your website wants to achieve. May it be to aiming sales or just plainly shows the business' service offerings and capabilities, it is still important to have this in mind. A website that has a lot of information provided can be a plus, but if that information is misdirected, it could be a big minus instead.
Sometimes keeping it simple is the right way and in making a business website in a simple and formative manner would keep the visitor stuck and navigate further on your site. Fonts for headings should be strong enough to be engaging and informative but not overpowering.
Your website needs to be congruent and flow colour decisions are also important look for colour schemes that are complimentary and align with the colour for your company logo.
Aim to make your site attractive and interesting, there needs to be a balance between content, images and video etc. This is a simple gesture but it is definitely an important feature of the site that will make website visitors interested and stay to navigate to all of your website's contents.
Finally Keep It Simple