Smarter Web Solutions Your Aviation Website Specialist
Reaching new heights together.
Work With The Aviation Website Design Experts
Whether you run a small flight training organisation or an executive charter company, you need a quality aviation website. A website that is targeted and appeals to your client base. A quality website will target and attract your ideal clients and customers to your business.
Very few web design companies really understand aviation. Imagine finding a web design company with over 40 years of experience in aviation. Smarter Web Solutions is a professional web design company that has actual aviation experience at its heart. Our team will create a website that is designed to work best for your aviation business.
Why Work With Smarter Web Solutions?
Daryl Smart has over 40 years experience in commercial aviation in Australia. He has an ATPL with Flight Instructor Rating. Daryl is also a Flight Examiner with Instrument Rating, Type Rating and ATPL testing approvals.
Daryl created an award-winning digital marketing agency with his son Jack in 2017. In 2021 Daryl retired from flying with over 14000hrs flight time to concentrate on growing his business and helping aviation companies grow their online presence.
With his extensive knowledge, he really understands the aviation market in Australia. So talk to someone who understands your business and who can help your business grow to new heights.
help your business grow online
Why Is Website Design Important for Your Aviation Business?
For many of your customers, the first interaction they will have with your business is online. It is this first impression that will determine whether or not these people will contact you.
A strategic website design that attracts and engages with your clients will increase your customer base. From pilot training to corporate jet charter, our team understands your aviation business. Take your company to the next level with a web design and development team that will help your business soar.
Daryl Smart the founder of Smarter Web Solutions has over 40 years of flying experience. With over 14000hrs in his logbook, this means he has an in-depth understanding of the aviation industry. Combined with his digital marketing skills means he understands how to best help your business grow online.
Smarter Web Solutions can help Aviation companies looking to
Smarter Web Solutions, an award-winning agency that provides specialist aviation website designs for aviation businesses in Australia and New Zealand.
leading aviation website design specialist
Looking To Update Your Aviation Business Website?​
Talk to the aviation website design specialists at Smarter Web Solutions; we are also pilots! We help design, build and maintain websites for aviation businesses across Australia and New Zealand.
Building a new website for an aviation business can be a daunting prospect. As a business owner, you are not a copywriter, a web designer or a technical wizard, nor do you have the time to build a website. But we are. We'll do it all for you, taking the pain out of your website project.
As a leading aviation website design specialist, we understand the aviation industry inside out.
We also understand that first impressions count online. Build a website that will:
Smarter Web Solutions can also take care of your website maintenance needs.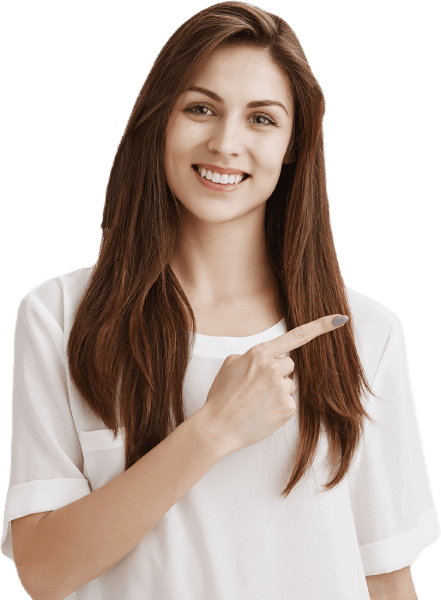 Contact Smarter Web Solutions to discuss your website design needs
Talk to the aviation website design specialists at Smarter Web Solutions Today
in-depth knowledge about the aviation industry
Aviation Industry Websites
Our team has extensive experience in providing our clients with websites that attract customers to their respective businesses. We have worked with many companies in all aspects of the aviation industry to create an aviation website that works for them.
Our experience in commercial aviation provides us with in-depth knowledge about the aviation industry that most web design firms lack.
Smarter Web Solutions is a trusted name when it comes to the creation and maintenance of aviation industry websites. Whether you need some minor changes to your site or an entirely new website design, the team at Smarter Web Solutions can provide you with the services that you need.
If you would like to find out more about the aviation industry websites that we have to offer, contact Smarter Web Solutions today. If you prefer, simply complete the contact form here, and we will contact you.
Custom Aviation Industry Websites
The team at Smarter Web Solutions strives to create custom websites for each of our aviation business clients. We take the time necessary to learn about your company so we can effectively design a website that works best for your company.
Aviation Websites Designed By Experts
Our award-winning designers have years of experience when it comes to creating websites. We aim to design aviation industry websites to be easy to use for your visitors. The websites we create are complete with a mobile responsive web design. Work with the award-winning team at Smarter Web Solutions to grow your business.
Creating Engaging Aviation Business Websites
Smarter Web Solutions aims to create stunning aviation industry websites. The websites that we create are designed to entice your visitors to learn more about your company and services. We work closely with our clients throughout the entire build process and take your input to provide your company with your ideal web design.
Enhance Your Customer Experience
Your aviation website is a great resource for your customers looking to find out more about the services that you offer. Users can easily learn about your company and get in touch with you. This improves your customer's view of your business and increases your online presence.
A well-designed website is easy to navigate and has multiple ways in which your potential customers can get in contact with your company.
Cost-Effective Aviation Websites
Most new clients find your business online. Therefore, an easy-to-use, up-to-date website is crucial for any aviation business looking to grow. Smarter Web Solutions offers cost-effective options for creating aviation industry websites. We strive to create aviation websites designed to fit your budget.
Our team works to ensure our web design services are for the benefit of our clients and their companies. We will work to find the ideal online solution for you and your business at a price that you can afford.