About Smarter Web Solutions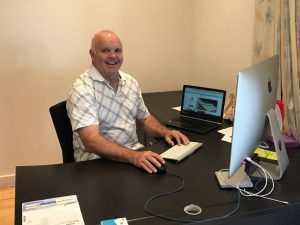 Smarter Web Solutions is a family based web design company based in the Adelaide Hills. We focus on delivering small business website design solutions to Adelaide and the Adelaide Hills areas. Our website designs revolve around customer focused website solutions for small business. Our aim is to provide a premium user experience through our innovative, customer focused website designs.
A premium user experience ensures your customers receive the information or products that they need in an easy to use format. Use of on page search engine optimisation increases your website traffic and also your conversion ratios. When working with a small business we focus on building trust and we work closely with all our clients to ensure that we achieve the optimum online solution for them.
About Us
Smarter Web Solutions
18 John St, Woodside, Adelaide Hills
0418787022
Daryl Smart – Director and Principal.
Daryl has an avid interest in website designs for small business. Having come from a small business background himself, he understands the concerns and frustrations small businesses experience when trying to develop their online presence. By taking a customer focused approach to website design and also incorporating digital marketing techniques he is able to deliver websites that suit the needs of your business and satisfy the desires of your customers. Daryl also has an in-depth knowledge of Google search engine parameters.
He has 30 years experience as an Airline Transport Pilot which has developed his skills to see the big picture and at the same time being able to focus on the necessary attention to detail.
Jack Smart – Consultant
Jack has studied website design for the last 3 years and has an innovative approach to developing website design solutions. Jack is available to meet all your design and image needs. Jack is an attentive listener an ensures that your needs are identified and then delivers your requirements in a smart, functional website design.
At Smarter Web Solutions, we also have access to a larger team of technical specialist, including graphic designers, content writers and marketers,
For all your website design needs, Smarter Web Solutions has the answers.

Our Partners
Based in Brisbane, Queensland, Bluegum digital is owned and operated by David Glover, a fellow student of the eBusiness Institute. With a passion for helping people and his extensive training in digital marketing, David provides the highest quality websites for businesses in the Brisbane area.