How to Improve a Website for Small Businesses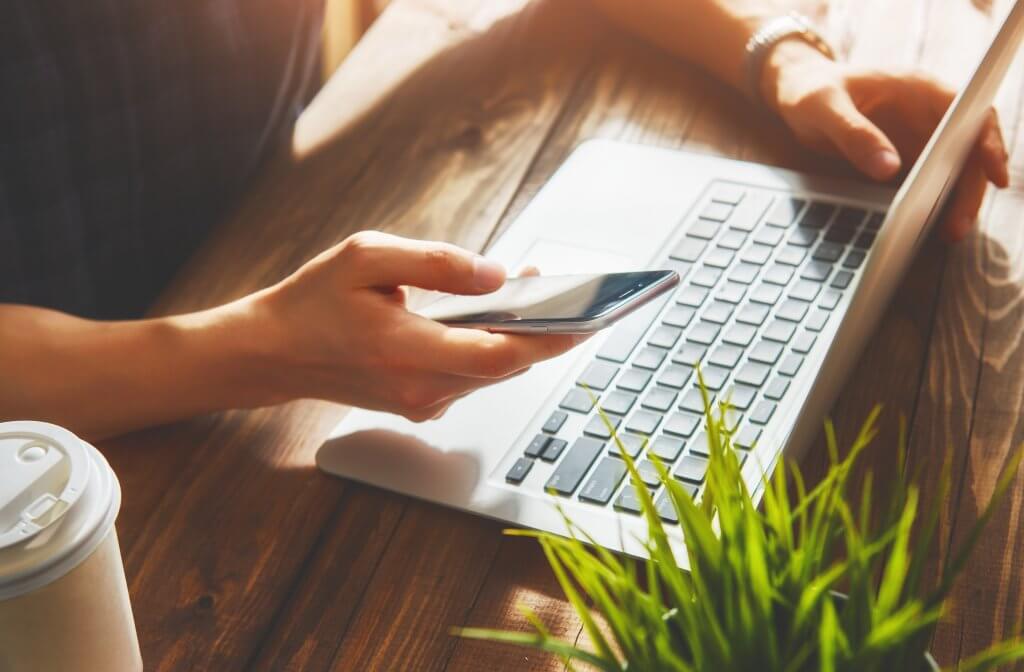 Only a couple of years ago, businesses relied almost entirely on services like the yellow pages to advertise and relay information to their customers. This method became outdated when the digital age came into our lives along with the internet. Since a lot of people use the internet, it has become imperative for business owners to build websites that can promote their products and services. It is easy to create and launch a basic website using the tools available today, but the problem is that it's difficult for business owners to manage and increase their web presence, especially if they don't know what they are doing.
Having a significant web presence means people can easily find you, and it can also help you compete with other similar businesses. A good business website is easy to find, informative, and customer-friendly. Your business will be able to stand out in the market once you understand how to apply the basic concepts in improving website quality.
Optimise for Long Tail Keywords
After you launch your website, the next question is "Will people find out about this website?" Sure you can engage in social media to tell people about your website, but it's not enough to increase your visibility. In most cases, the customer will be the one looking for the business, not the other way around. For example, a customer who needs help in plumbing will use a search engine, and enter something along the lines of "affordable plumbing services in Adelaide". After that, the search engine will return a list of appropriate websites that the customer can choose from.
The problem here is how you're going to place your website in the first page of the results pages whenever a customer searches about your services. The higher the position of a website for relevant search terms, the more valuable it becomes. The truth is, customers will normally only ever look at the 1st page of the search engine. They might jump to the 2nd or 3rd pages if they desperate and none of the other websites listed have helped them solve their problem. Websites found on the 4th and above pages are perceived to be useless and unworthy.
With the big companies dominating the market today, it's difficult to place yourself on the first page without specific training or a lot of luck. One method business owners can use is a technique called long tail SEO. It is a method that utilizes 3+ keyword phrases that is specific about what you are selling. To understand the use of long tail SEO, take a look at the comparison of the number of search results for each keyword. (The results next to each keyword is a count of how many pages are ranking in the se
arch engine for that specific term)
Highly competitive keywords:
Convert files – 306,000,000 results
Online tutor – 86,000,000 results
Legal advice – 96,000,000 results
Less competitive keywords:
Convert pdf files online – 28,400,000 results
Online language tutor – 28,800,000 results
Local legal advice – 14,000,000 results
Least competitive keywords:
Convert pdf files to jpg online – 1,960,000 results
Online Chinese language tutor – 14,100,000 results
Local Adelaide legal advice – 741,000 results
To put it simply, if you try to equip your website with weak keywords like "convert files" then it means you have to outrank 306,000,000 websites to be on top, many of which will be using the services of an influential SEO company to improve their rankings. If your website offers conversion of pdf files and you used a weak keyword, then you have to compete with websites that give a different service like converting of mp3 files. By using long tail keywords, you can attract customers that are exactly looking fo
r a service that you offer. To increase the efficiency of long tail SEO you need to:
• Publish a well-written article that talks about your targeted keywords. One article per month is a good start.
• Create and use a lot of long tail keywords. You may refer to your own search traffic.
Include a Unique Value Proposition
It is hard to make your page visible in search engines, but it is harder to convince people to stay in your website once they found it. For example, after the customer was given the list of appropriate websites from the entered keyword, they will glance at each website, often moving from highest ranking to lower ranking. It is the most crucial part because it only takes only 5 seconds for a customer to decide if they'll stay or jump to another website. You must make your landing page interesting enough to catch the customer's attention in these 5 seconds. This is where unique
value proposition (UVP) plays a crucial role.
UVPs are statements that describe:
The benefits of your business product and services
The methodologies of your business
The traits that differentiate your business apart from others
UVPs are not:
The taglines of your business
The mission statement of your business
Eye-catching pictures that have no connection to your business
You need to be careful because the presence of UVPs doesn't necessarily mean that the visitors are going to stay. The content should satisfy the customers, and it should convince them that you can provide what they need. There is no perfect UVP, but you can improve yours by understanding the qualities of a good UVP.
Conveys the value of your services in a concise manner
Uses layman's terms
Talks to the customer directly
Doesn't contain superlatives (i.e. best plumbing service in the nation)
Doesn't degrade competitors or customers
After putting some effort in the content of the UVP, you should now focus on how you are going to present your UVP to the visitors. Remember that human eyes are trained to spot patterns and structure. If the eye identifies irregularities, it might influence the brain to reject the information. In order to entice the readers, you need to follow the foundation of an aesthetically pleasing landing page.
A short (less than 10 words) but striking headline. It should have the largest font in the UVP section.
A short paragraph (usually placed below) that supports your headline. It has a smaller but readable font.
A bulleted list of the pros and cons of your services. The number of points should be balanced.
You must remember that UVPs should be placed in the center of your landing page, and visitors should be able to read it without scrolling down. You should also consider using formal-looking and appropriate fonts in order to show the credibility of your business.
The role of UVPs doesn't stop at landing pages. In fact, this is one of the biggest mista
kes most website developers make. You should continue to influence your customers throughout their stay in your website. You can achieve this by making shorter versions of your UVPs and placing them on other pages of your website with a call to action.
If you find it difficult to construct your UVPs, you can always look at the websites of your competitors. Identify the well-created statements and try to imitate and improve their structure. You should also determine the weaknesses of their UVPs and remind yourself not to repeat the same mi
stake. You'll be able to formulate a better UVP, and you'll also identify your competitors' perspectives towards their customers. It's also a good practice to study the websites of businesses outside your industry. Look for webpages that catch your attention and ask yourself how they attracted you. It's a perfect strategy if you want to get ahead in the market.
Focus on User Experience Design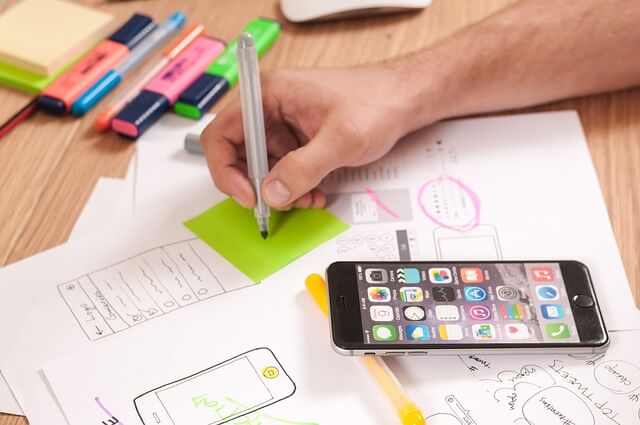 User Experience (UX) is the feeling of interaction between the user and the website. The term is not interchangeable with User
Interface (UI) as UI refers to what the users see. It is important because it is the last step in getting a customer. Think about it; you managed to outrank other websites, and you managed to convince a visitor to stay and explore your website. Then the next thing that you have to do is to assist your customer and offer them a pleasant experience. You can do this by:
Making smooth transitions between the pages – The customer must be able to navigate your website without going through a complicated process. Make sure that every button in your website works properly.
Handling broken links – Your customer might click a button and be directed to a broken link since websites and databases are susceptible to bugs. It can discourage the customer from patronizing your business. You can fix this by making a custom error page that contains guides that can help the customer when an error is encountered.
Optimizing the loading time of a page – A customer will want an instantaneous response in every click he makes. If a certain link takes too much time to load, it will prompt the user to close the website. Avoid including unnecessary things such as 10mb images, fancy sounds, and embedded chat boxes. If possible, you should also avoid constructing a complex database. These components slow down your website's response time.
Being flexible – Your website should work in different kinds of web browsers (i.e. Google Chrome, Mozilla Firefox, Safari). If your website is not flexible, then some of your buttons and links might not appear in the browser. You should also consider supporting mobile browsers since 48% of the consumers use their smartphones to search for products.
Conclusion
Business websites are invaluable in internet marketing. In fact, 74% of small businesses around the world own a website. Websites have helped business owners gain more customers outside their scope, and this increased their sales up to 43%. Since lots of similar businesses have their websites, the competition boils down to who can offer the best web experience. To win this competition, it is important to learn:
How to make your website appear in the first page of search engine results page
How to properly construct your content to gain the trust of your visitors
How to accommodate your visitors
No matter how small your business is, you can still compete in the market with the proper knowledge of internet marketing.