Increase Customers With Search Engine Optimisation
Business activity online has increased at phenomenal speed for the past five years. This growth is unprecedented and covers a range of activities from shopping to research. Advances in digital technology spanning online activities from desktop to mobile devices.
However, some businesses and industries fail to maximise search engine optimisation in their overall marketing strategy.
Despite the increasing advantage of search engine optimisation (SEO) to boost sales and revenue of businesses, only 15% of marketers effectively utilise this strategy.
This low percentage of SEO usage is because many marketers are not sure how it works or how to leverage it to increase their revenues in their marketplace.
SEO And The Benefits For Your Business
Successful online marketers claim that there is a strong correlation between SEO expertise and high revenues for businesses. If you have a website for your online business, it is imperative to understand the meaning of SEO and to know how to maximise its potential for your business.
SEO is a marketing strategy that increases your website's online visibility and done well improves your rank in search engines. You can consider the SEO as a framework since it consists of guidelines, stages, and controls which, in effect, improves the quality of your website.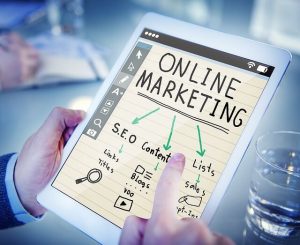 Millions of users search for answers or solutions to their problems on a daily basis. How many are able to find your website?
How do they find your website?
This is where SEO and a good user experience work to enhance your online business presence – Your Website.
The number of web users serves as a huge potential base of customers for businesses which accounts for today's competitive market. It is for this reason that SEO marketing is essential for you to stay ahead of your competitors.
Search engine optimisation marketing provides you with the following benefits: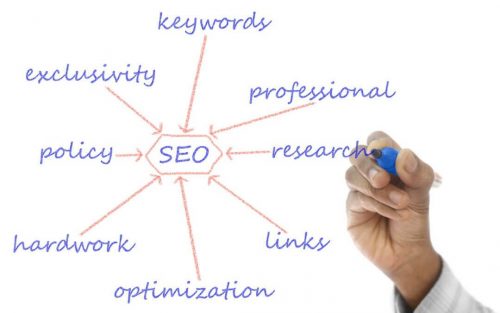 Online users click on one of the top five suggestions listed in the search results page, giving you the advantage of driving traffic to your website. 75% of all search results in clicks for the first 2 search results.
A good SEO practice gives you insight on user experience and the usability of your website.
People trust what the search engine displays, and this extends to your website if you make it to one of the top five in the search results page.
SEO is a great social promotion strategy for your website.
Users who find your site on search engines are likely to share your site on Facebook, Twitter, and other social media channels.
SEO puts you ahead of your competitors
Ongoing keyword and competition research
An online search starts with a word or phrase in the search box. Your website needs to rank for the right word or phrase that searchers are using when looking for your product or service.
Keyword research is, essential and gives you a high return for your online activities. The keyword/s you choose can make your website a success or a failure.
Keyword research enables you to target the right kind of visitor to your site, predict changes in demand. It also enables you shift directions with changes in market conditions, and respond to your customers' needs by producing the product, content, and services that your customers seek.
Keywords are dynamic and constantly change. The keyword research, therefore, needs to be ongoing since new keywords form as users develop and grow.
Search engines evolve and now possess behavioral learning algorithm and semantic which enable search engines to determine user intent. One way of choosing a worthwhile keyword is by doing competition research. A competition research is a way for you to grow and evolve.
Being competitive is often associated with spying and may deter you from making it a core practice in your marketing strategy. Because of this misconception, many people fail to identify direct competitors due to inattention. Competitors come in varying shape and size and may not even be in your locality or industry.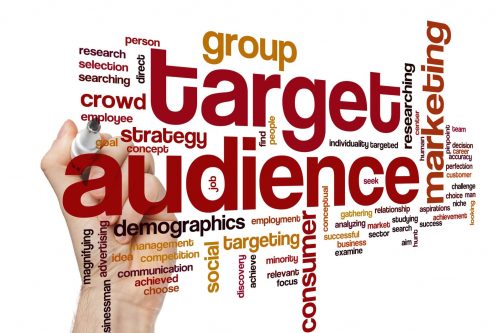 If you view competition research as a way to learn and discover, the activity brings you the following advantages:
Provides insights on how best to serve your customers
Makes you understand why your competitors' websites rank higher than yours
Allows your use of data to identify opportunities
Provides a roadmap to find link building material
Helps in relationship building with your customers
Shows the content you need to produce to attract customers
In conducting competition research, equip yourself with a set of tools to make the research easy. It will help you to be knowledgeable of the categories of a competition research.
At Smarter Web Solutions we specialise in conducting keyword and competition research as part of our ongoing SEO packages.
Alert –
An email alert makes it easy for you to track mentions and opportunities, including mentions of a competitor. You can also set up alerts which tell you when a competitor makes an announcement or when an opportunity related to the competitor arises.
There are tools to help you with alerts, like SocialMention and BuzzSumo.
Content –
Content research helps you formulate a plan for your content based on reaching traffic objectives. One way to search ideas for your content is to understand the content that is ranking in search terms. Find out why these terms are ranked high in search engines.
SEO –
Understand how sites that rank above you are so placed in search engines. When you get to understand why other sites rank above you, you can then target your keywords to increase your website traffic.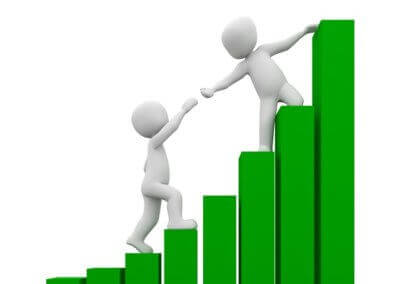 Changing directions based on customer engagement indicators.
Online customers today have shifted to communicating and buying through digital channels. This trend makes customer engagement a crucial factor in increasing revenue for online business.
Customer engagement is a relationship between customer and brand that creates positive value through active participation and providing the quality of customer experience with your website and brand. Customer engagement shows itself in many ways and through several channels. It is worth noting that engaged customers are your best customers.
Having engaged customers allows you to:
Understand what your customers' needs are and what they expect from you
Discover factors that make your customers engage with your brand
Identify customer dissatisfaction and implement measures to prevent client defection
Minimise churn, increase retention, and identify opportunities
Enhance reputation of company and brand loyalty
Acquire new customers by word of mouth through loyal customers
How To Increase Your Customer Engagement
There are many ways to maintain customer engagement with your brand.
Social media
Be available and responsive to customers by rewarding them for their interaction with the quality of your brand.Replying to comments, customer service, and involvement in relevant discussions.
Generate unique content
Unique for each platform. An intimate and unpolished format humanises your brand. You become real.
Focus on your customers needs
Segmenting customers based on behaviour, interests, purchase history and then through demographic data boost your website click-through rates.
Personalised communications
Particularly with email marketing.
Customer-focused content that converts
The online world is inundated with content that means little to people who should matter – the potential buyers.
Companies produce an overflow of new online content in the mistaken belief that more content results to more sales. And marketers wonder why the effort does not convert into increased sales and revenues.
The content marketers often fail to see the signals that buyers are:
Tired of reading about you.
They are not interested about your product or service features and benefits. What they want to read is how your company can address their problems.
You must meet your customers needs
You cannot achieve your business goals without first meeting your customers' needs. Companies write content that focuses on what the company wants (bigger sales) and not on what the customers need.
It is all about trust
Customers buy from people they know and trust. Potential buyers get to know about your company by checking out your website, reading the blog posts, and going over your product or service. On the basis of what they read and see, they decide and take action.
A major reason why your buyers don't act on your favour is because your content is stagnant and there is nothing new to your offer.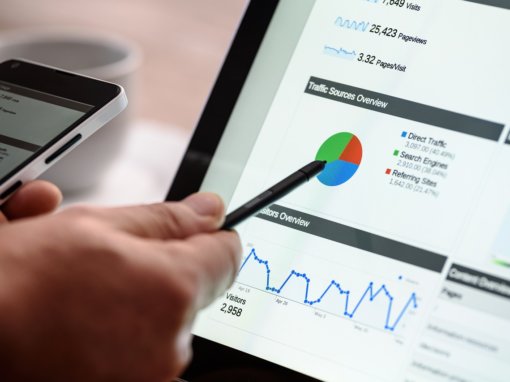 If you are to succeed with your content marketing, you need to realize that the rules have changed. A compelling content is one where it is able to provide the customer with relevant experience, and one that is unique for each customer.
The keys to a successful content are fusing the online and offline worlds and achieving the optimal balance between transaction and emotion.
How to fuse your customers' intention into your content:
Know your customers.
Determine the personality traits and behaviors of your customers. Analyze what their needs and problems, and pinpoint the reason why your customers hesitate to take positive action.
Show empathy.
Always remember that you are marketing your product to feeling people. To rise above the online noise, create content that is emotion-driven. Try to match your content with people's experiences, like how it feels buying a new car or anticipating the birth of a child.You can show empathy in your content with these elements:

Feeling of immediacy or sense of presence.
You can do by responding to blog comments or messages in social media. It sends the message that you are attentive and listening.
Mirroring and emoticons.
Learn the language of your customers and use it. An example is the use of emojis.
Linguistics.
Be wary of the tone and style of your content. For instance, avoid being formal if your customer is informal.

Build quality relationships.
A key to retaining customers is through developing long-term relationships. Building quality relationship rests on trust. Use content to gain the trust and loyalty of your customers.
Educate your readers.
You can influence your readers by informing them about you, your brand, the products and services you offer, and your vision and mission. You can create product demos and give your customers the chance to interact with your services.
Celebrate your customers.
This part is an often-neglected aspect in content marketing. Create a post or make a video where you say thank you to your customers.
Conclusion
Search engine optimisation marketing is not an afterthought but should be an integral part of your marketing strategy.
If you are still uncertain of the benefits provided by SEO marketing, consider that
83% of search inquiries begin with new keywords,
60% of organic clicks are on the top 3 search results, and
93% of customer online experiences start with a search engine.
These are but a few of the advantages of a carefully crafted search engine optimisation and digital marketing strategy.
It is known that SEO expertise and knowledge are strongly linked to a substantial increase in sales and revenue. You should, therefore, plan on investing time and effort in developing competencies in search engine optimisation and digital marketing.