Does My Business Need A Website?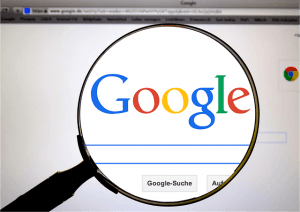 Many owners of traditional business find it difficult to comprehend that their business may need a website to support their activities. For many the idea of building and maintaining a website is beyond them, and therefore tend to put off developing a website that can enhance their online presence.Traditionally people would look for businesses in a telephone book or even the Yellow Pages, however that has all changed. Nobody uses these anymore as everything is now found on their mobile phone. It is just simpler and easier.
The question you need to ask is how do my customers find my business? What about new customers?
A website is a very cost effective means of advertising your website, as well as being easy to modify to maximise your business potential online.
7 Key Reasons Why Your Business Needs A Website
1. Purchasing online is a growing percentage of all transactions
According to statista.com, online shopping and e-commerce is thriving in the recent years. In 2013, 41% of Internet users all over the world have at least purchased one item online. The total worldwide sales of E-commerce for the last year have amounted to ~$1,400 billion. This means that online businesses are enjoying this benefit of convenience in buying items online. This benefit is not only restricted to such businesses, as other businesses who have operational websites can have an increased chances of sales and profit by doing so.
Online purchasing is now common place

Purchasing online is easier than almost any other way
One of the perks of having a business website is actually based on the fact that everything is more convenient over the Internet. Transactions done over the Internet are much easier compared to any other way, and are fast becoming the norm.

If you intent for your business to make sales online make it easy for your customers to purchase the products or services from you.
2. Customers research online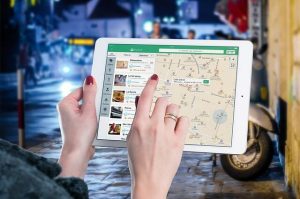 Today many customers make their purchasing decisions well before they are anywhere near your actual store. They may still come to the store to conduct the actual purchase, but they have already made the buying decision online. You may be losing sales to your competition if you don't have an actual website that ranks and your customers can find. Finding your website is not enough, they then need to be able find what they are looking for easily.
People are now inclined to use the internet to research prior to buying
To assist customers in finding your website it is important to include the following information:
Geographic locators – Is your business in their area or service their area?
Address – Again is your business in their area?
Phone number or email – Make it easy for customers to contact you
Core product/service – clearly identify what it is that you do
Unique Selling Proposition – Why customers should purchase from you
Privacy policy – It is important that customers know that their data is safe
3. High ranking websites generate traffic and purchases
According to a statistics study on Google searches, there are about 3.5 billion searches or queries each day (around 40,000 search queries every second) for the past year and the trend is still going up. This staggering statistic only means that more and more people are relying on the Internet to look for something that they need or would like to know. These kinds of queries are important for business, and by creating a website you are then able to capture some of this market.
High ranking websites means it is popular and creates curiosity among visitors. Very few people even scroll down the page during a search let alone go to page 2 or 3. It is important that your website ranks highly in your niche otherwise you are being left behind. 
Having a website may be enough to have an increased value and visibility for businesses, but maintaining a high rank on keyword searches relevant to the business is better. Effective and ethical methods such as content creation, adding social media sharing options and active interaction with visitors/customers through forums or social media sites creates a larger footprint for the website which results in a higher ranking in search engine queries.
In order to increase visibility as well as to enhance marketing strategies, small business owners must have websites that work.
4. Enables accurate tracking of customer needs and wants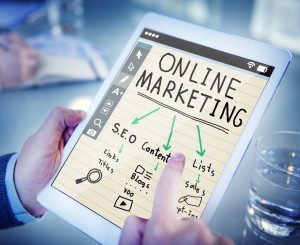 Websites can identify the needs of your customers. Simple metrics such as time on page, landing and exit pages give a business incredible insight into what customers/visitors are looking for.
Using forums or social media interactions to create actual conversations with your customers. This way, the needs and requirements of customer can be easily known and studied. Using your business website for this maintains an informal approach but nevertheless is very effective and it starts the building of trust that is necessary for e-commerce transactions.
Consumer trends are changing rapidly particularly with technology improvements, a business needs to be ahead of these changes to take advantage of the opportunities these present.
Be prepared to modify how you do business, to match these changing trends. In effect positioning yourself to get lucky. Ideally you need to have a analytics tracking program on your website to be able to identify and track what visitors to your website are doing.
5. Cost efficient marketing
Websites are more dynamic in attracting customers an most are easily able to be adapted to suit changing customer needs. With your business website it is much easier to create an attractive design/layout that can help increase visitors and potential customers than remodeling your actual store. By simply making an attractive/appealing presence for the landing page of your website, the results can be seen almost instantly. Adjustments can be made far more simply than any other marketing strategy. Most websites are really marketing strategies that are graphically inclined.
Many small businesses manage their website after it is first built by a web design company, however there are many web companies that will make the necessary changes for you.
6. Visible online presence
Businesses can no longer ignore the move to shopping online. People are becoming more and more 'time poor' and to compensate are conducting more interactions online to save time. Smartphones have enable customers to do their research and make buying decisions in their lunch breaks and the like. They no longer have to physically drive to the shop and select what they want. They don't have the time anymore. So not only must a business have a website, it needs to be a website that ranks and can be found by your potential customers. Effectively your website is your shop-front window online.
Your business needs to make an impression if internet searches are actually going to convert to customers/sales.
7. Easily modified marketing strategies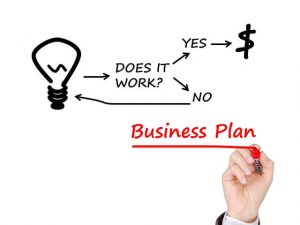 Having a business website is not only about making a marketing strategy simple, but also at the same time allows a business to quickly adjust to changes in technology and customer habits. More and more people are using the Internet, through their smartphones or mobile devices to look for something and even purchase through it. Through these mobile devices, they are using the Internet to do absolutely everything, and they are looking for websites that satisfies or addresses their needs.
When creating a business website it is important that you approach it from the customer point of view. Many businesses overlook this simple step and build a website that they like rather than what their customers are after. Keep it simple, and don't try to overthink things.

A website with too many options, too much going on or visitors are not able to easily find what they want will not work. Visitors will just click off your site and onto a competitors website.
Is your current website mobile friendly and responsive? If not you are losing customers to your competition.
Conclusion
Creating and maintaining a website requires effort and of course funds. So, is it worth it? Given the trends towards people interacting more and more on the internet a business simply can no longer afford not to have a website.
The world has become smaller through the use of the Internet, and this technology created a common notion that "people will go to where it is convenient".  In order to fit it to the norm and broaden the market range of a business, a business owner must have a website. As more people become comfortable with online shopping, this is going to expand exponentially. You must prepare your business to be able to access this opportunity.

Our initial personalised consultation is free.