Top 7 Mistakes Small Businesses Make With Website Design
The importance of a 'good' business website today cannot be underestimated. More and more people are relying on the internet for finding and getting what they need, particularly in the area of mobile devices. A well-made mobile-friendly website that promotes a great user experience, can help to take a business to the next level.
The website of any small business is a vital component of your online marketing efforts. You website needs to be congruent with your branding and marketing message.
Previously, just getting a business website up allowed you to market online. Now, it is no longer as simple as, just putting together a website and waiting for your sales to boom.  Internet users (your customers) are becoming much more discerning on how they search online.
Your visitors online are arriving at your website seeking specific answers or solutions to "their problems". You must ensure that you provide the answers they are looking for. Your content needs to be both informative and engaging.
Your aim is to build a high-quality business website, that is not only easy to navigate, but is also mobile-friendly. If your website is more than a few years old and has not been updated it is unlikely to be mobile-friendly and this will penalise you in user search results.
It may cost you thousands of dollars if you get the design of your website wrong and you ultimately lose more money from lost potential sales. It will end up costing you more than it would have cost to build a well designed and functioning website in the first place. This is definitely a case of doing it right the first time and it will repay you exponentially over the ensuing years.
Many small business owners miss out on maximising the value of their web pages because of some website design mistakes.
To help you out, here's a list of the top seven mistakes small businesses make with website design and how you can avoid them:
Not understanding your target market 
It is a fundamental concept in business that you should know your target market. Not understanding who your target market is results to a less-than-ideal marketing plan that yields less-than-ideal results. The same thing applies to your business website but, to an even greater extent.
Many businesses focus on getting their website built as soon as possible, however it is more important to correctly research your specific market and the target audience within that market. Once this is done it becomes much easier to then create the website layout and content aimed at this specific market.
If your target audience is older then something as simple as increasing the font size to allow easier reading. Likewise, if the target audience is younger your website must be mobile friendly.
Navigation is also a key component to making your website function correctly. Users need to easily navigate to the content that they are after.
Many small business websites have design and content that are not really targeted towards their target audience, and it causes them to have sub-par traffic, engagement, and profit. Even businesses with a defined target market often have websites that don't match.
The solution is to identify your target market before you begin to build your business website.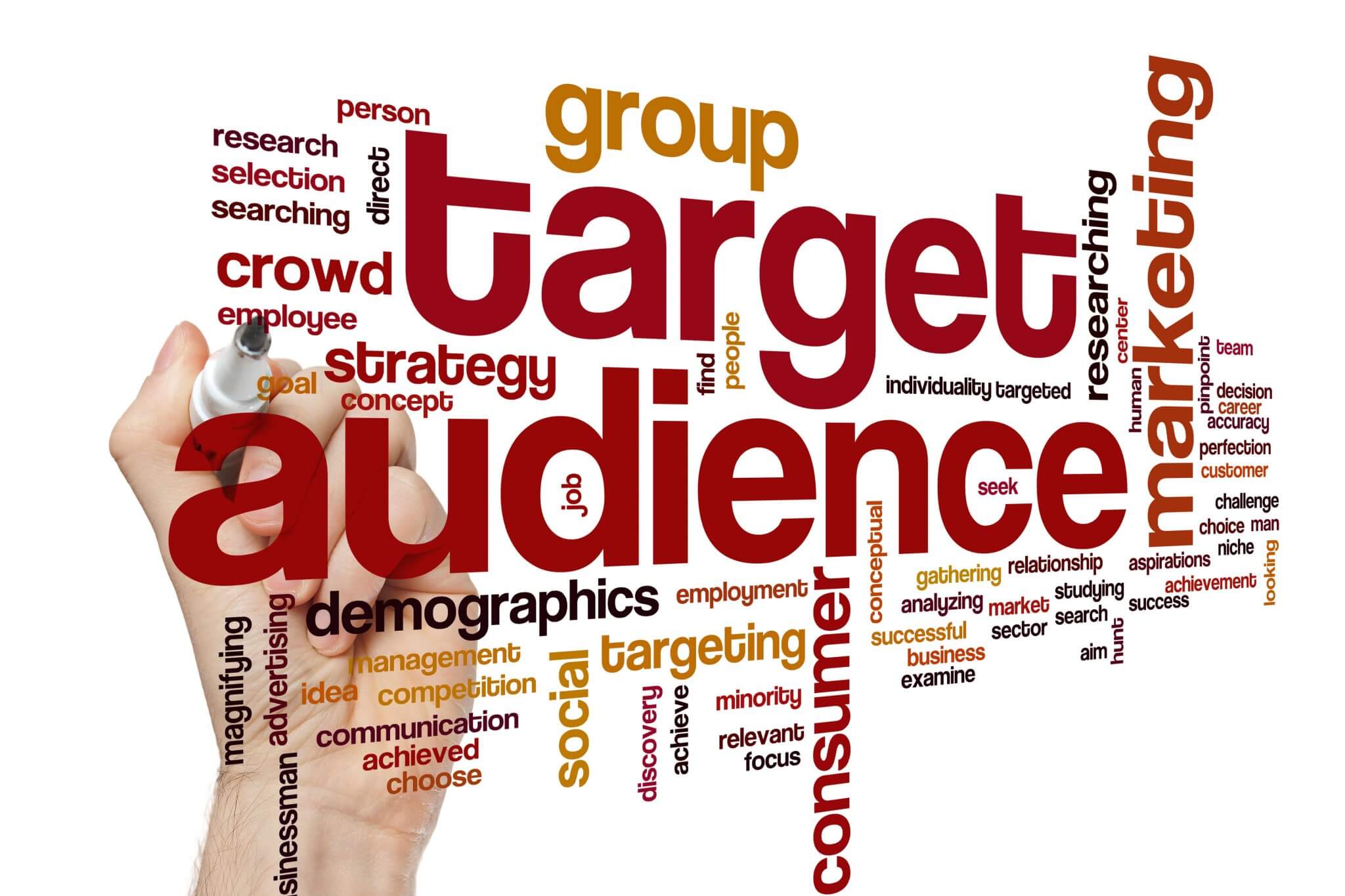 Build your website with your target market in mind.
Your target market should serve as your guide in creating a website for your small business. Use a design that will specifically attract your audience and create content that will give maximum value.
Ask yourself these questions?
Who is your target market?
What do they want? and,
How can I serve or assist them?
Call Today To Discuss Your Digital Marketing Needs
Distracting designs
Distractions, welcome or otherwise, take away attention from the things that matter most. A design that is too busy or flashy can be very distracting for your visitors.
A lot of business owners both big and small want their business website to stand out. They think that a flashy website will gain attention, but mostly users will find it distracting. Flashy websites generally do not look good on mobile devices, this is a major issue when you consider that the majority of internet search is done on mobile devices.
Many businesses try to make their web pages do too much, incorporating multiple details in their pages. While a well-made design adds extra style points for a business website, overdoing it brings more harm than good. Such design takes away from the reason why people visit your site to begin with: to be informed and make transactions.
A well though out design with a clear message and purpose for each page delivers a much better user experience and higher conversion rates.
Going for a less distracting design is beneficial for many reasons. It is easy on the eyes; it gives your site a cleaner, more formal look; and it puts focus on the contents that matter most.
There are many ways to create a unique and detailed web design without being too busy or flashy. A simple yet effective web design is more than enough to convey the message you want to send to your clients.
A visitor to your website knows what they are after. If they arrive at your website and it takes them longer than 3 seconds to work out what to do next, your website is not providing a good user experience and needs to be rethought or redesigned.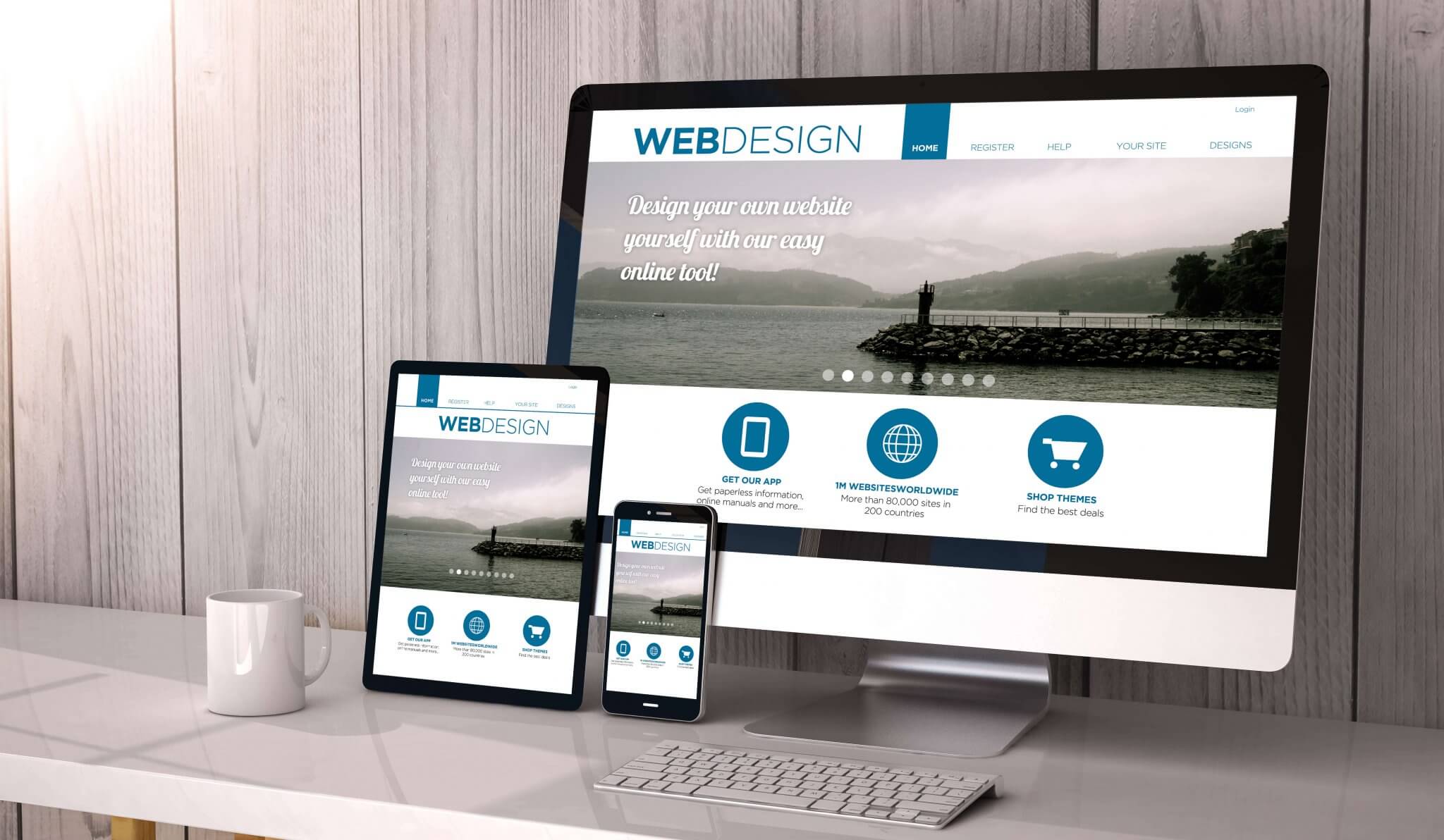 No clear call to action
In business, a strong call to action means a lot. This is where you actually seal the deal and convince your visitor that what you offer them is exactly what they need.
Just like with actual sales talk, a business website cannot be complete without a clear call to action. If you want visitors to do something on your website make it easy for them!
A call to action can be a number of things for example:
Call
Contact
Subscribe
Join
Download
Buy
Add to cart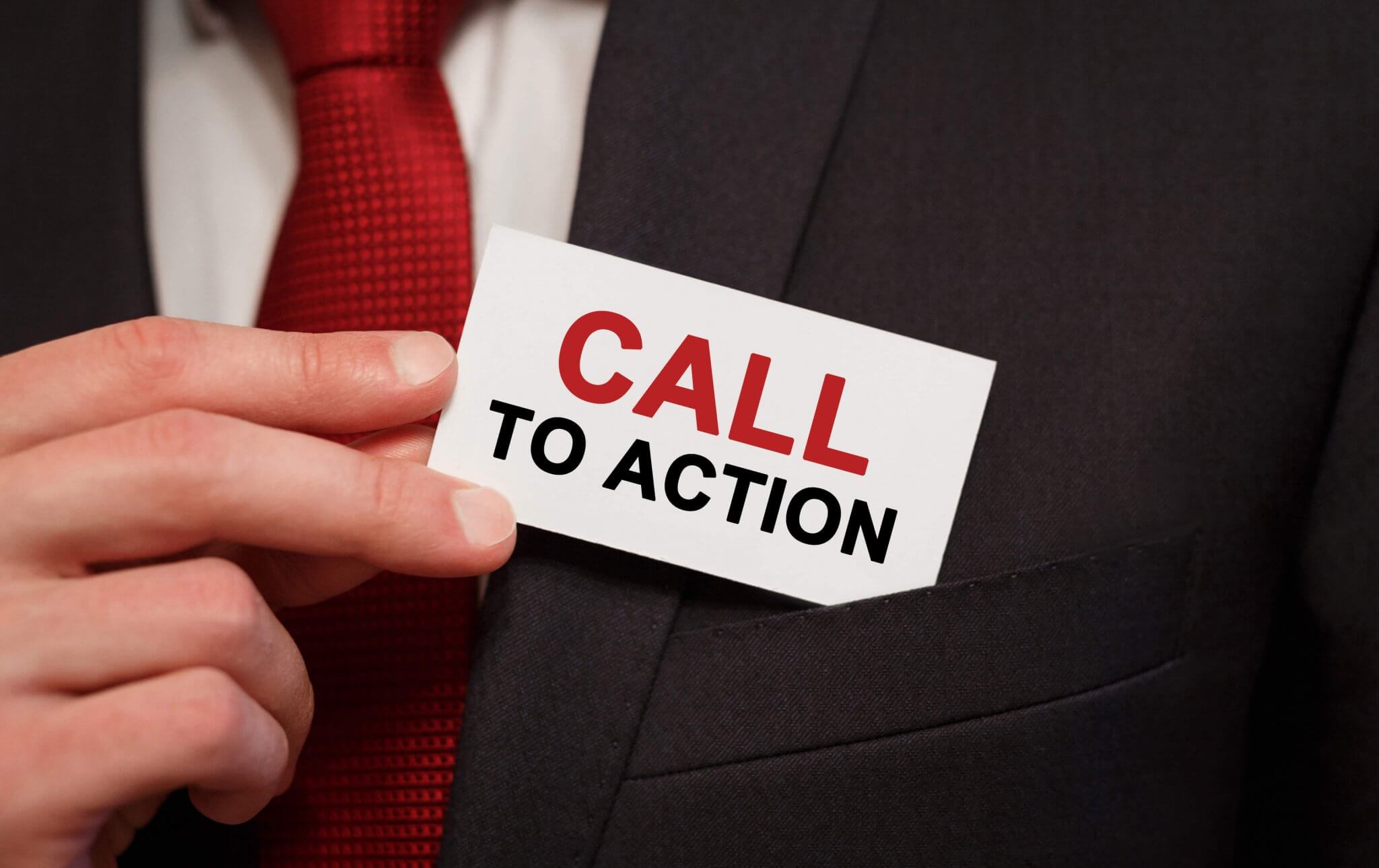 Many business sites that do not have this all-important element abundantly clear and it is hidden away where the user cannot find it. This small detail can detract from what was otherwise a well designed website, it will result in lower sales or conversions.
Remember that your website is a marketing tool, and the end point of all marketing tools is to convince your visitors to buy your product or service.
When you are creating a business website, it is important that you put a clear call to action into it. Create content that will give your clients more information about the products or services that you offer. Then after informing them, throw in your sales pitch and above all make it easy.
Aim to convince your visitors that what you offer is the best that they can get for their needs. There are many ways to create an effective call to action. Use the method you think is best for your target market. One that works for one demographic will not necessarily work for another.
Your content should answer the question, "Whats in it for me?" and then the call to action tells them what to do next.
Think of it in terms of problem/solution. What is the problem? How do I solve it?
Be up front and bold with your call to action! There is nothing worse than being on a website and wanting to go to the next step and not being able to find the phone number or button that allows you to complete this step.
Paying too much or too little
How much do you have to pay for web design?
This is quite a tricky question. Investing a lot of money for excellent web design is a great investment, given the immense benefits and time leverage it can give your company. However, there are also great business websites that are highly effective even if little money was invested in them.
There is no hard and fast rule on how much money you should spend for building your business website, but one thing is for sure: paying too little or too much can both be very catastrophic.
Paying too little for your website is troubling for many reasons. A business website made too cheaply has poor content, quality, and reliability, which is not a good look for your business. A business website that is too expensive is overkill to your finances and may not give you the return of investment you are seeking.
The best way to pay fairly for website construction is to understand the market value for making them. Knowing market value and making a website appropriate to your business size will help you arrive at the best price.
Look for a website designer that you are going to be comfortable working with over the longer term.
Have a marketing budget in mind that you are comfortable with. Don't blow your budget on your website. Do your research and make sure you receive a quality product.
Out of date or stale content
 Any successful website should have content that provides value to its visitor.
There are many factors that determine the quality of all forms of online content, with its timeliness and relevance being two of the most important ones.
Content that is out of date provides information that is of little value. On the other hand, stale content does not provide anything unique or helpful to the visitor. On both cases, not only do such content bring down the quality of the website, but it could also discourage potential clients from making transactions altogether.
There are many ways to prevent your business website from publishing out-of-date or stale content. The basic information of your business, from addresses to contact persons, should be up-to-date at all times.
If you'll be adding new content to your site, make sure that it contains information that is up-to-date. Also, if you'll be adding promotions, at least check whether they're functional and active.
Avoid publishing content that is essentially copied from other sites.
Trying to target everyone
This is basically an extension of the first item in this list. There is always the train of thought that business websites are created to attract people to get certain products or services. However, taking the approach of trying to attract everyone presents more harm than good.
Making content that aims to satisfy everyone is risky: you might alienate your target audience and you might not even satisfy the others. As such, it is highly discouraged that you try targeting everyone with your website. So what is the best approach?
As previously mentioned, understanding and approaching your target market is the way to go. This is the section where you will make most of your money, so it is justified that you focus your resources in attracting them.
Figure out who your most frequent customers are, (Google Analytics can help here) and focus on creating the best possible experience for them.
Also, you should not try to please everyone. It is not an easy thing to do, and it has rarely ever worked anyway.
If you are going to attract a new crowd, it is mainly because you've been able to provide the best service possible to your target market.
Save your resources and effort – just focus on your target audience.
Taking the DIY route
People take pride in doing everything with their own hands. A lot of times, this thinking permeates into business, most especially small ones that are trying to make their way to the top. Some entrepreneurs want to get their hands on to every detail of their business, including the website.
While there are DIY business websites that work absolutely great, these are the exceptions rather than the norm. It is more common for DIY business websites to fail for a wide variety of reasons. A lot of entrepreneurs learn the hard way that DIY is not always the best option.
Ultimately, the best option for small business owners is to get professional help in constructing their websites. These specialists have received extensive training and have vast experience in performing such jobs. They have the necessary experience to ensure that your website is up and running right away.
They will take care of all necessary details: from creating an effective yet distinct web design to building content that fits within the core values of your company. In coordination with you, they can create and maintain the best website for your small business.
Your website is often the first time customers will find your business. First impressions are everything. Do not give your customers a poor first impression through a poorly designed website.
Making the Right Choices
Those are some of the top mistakes small businesses make with web design. All these can be avoided using the simple steps mentioned here. Follow them and create the best business website for your growing enterprise.
Don't be afraid to spend time to think things through.
What does that mean?
Well, as you'll understand soon enough, building your own business website isn't a race – it should never be about the speed at which you manage to put it up. Likewise, pace shouldn't matter as much as quality when it comes to publishing new content.
Always remember that establishing and maintaining an effective website is your main goal. Again, just having a website (and filling it with content) doesn't cut it anymore.