Optimize Your Online Marketing for a Successful Small Business
Many small business owners today hesitate to venture into online marketing. The reasons for their hesitation vary from simply being comfortable with serving existing customers offline to the belief that online marketing is just a fad that will pass or soon wane in popularity. No matter what the reason is for not going online, it all boils down to the business owners not truly knowing what online marketing for small business is and how to use it.
If you are one of the small business owners who are not yet doing business online, you might want to rethink your strategies. Many small business owners today recognize the value of online marketing and are already reaping the benefits from it. The influx of internet users that resulted from the easy access to the internet has definitely changed how business owners market their products.
Consumers now find it convenient and time-saving to search for new businesses and products online. It makes a lot of sense to have a business website if you want your customers to find you fast and easy. Your competitors might already be online and are capturing your target market. They could already be getting in touch with your potential customers and perhaps even poaching on your existing customer base.
Why Online Marketing is Vital for Small Businesses
A Statista report shows the total number of internet users worldwide at an estimated 3.8 billion, 2.9 billion of these are social media users. The report also pegged online sales worldwide to be at 1.86 trillion in US dollars, with the number expected to increase to 4.48 trillion in US dollars in 2021.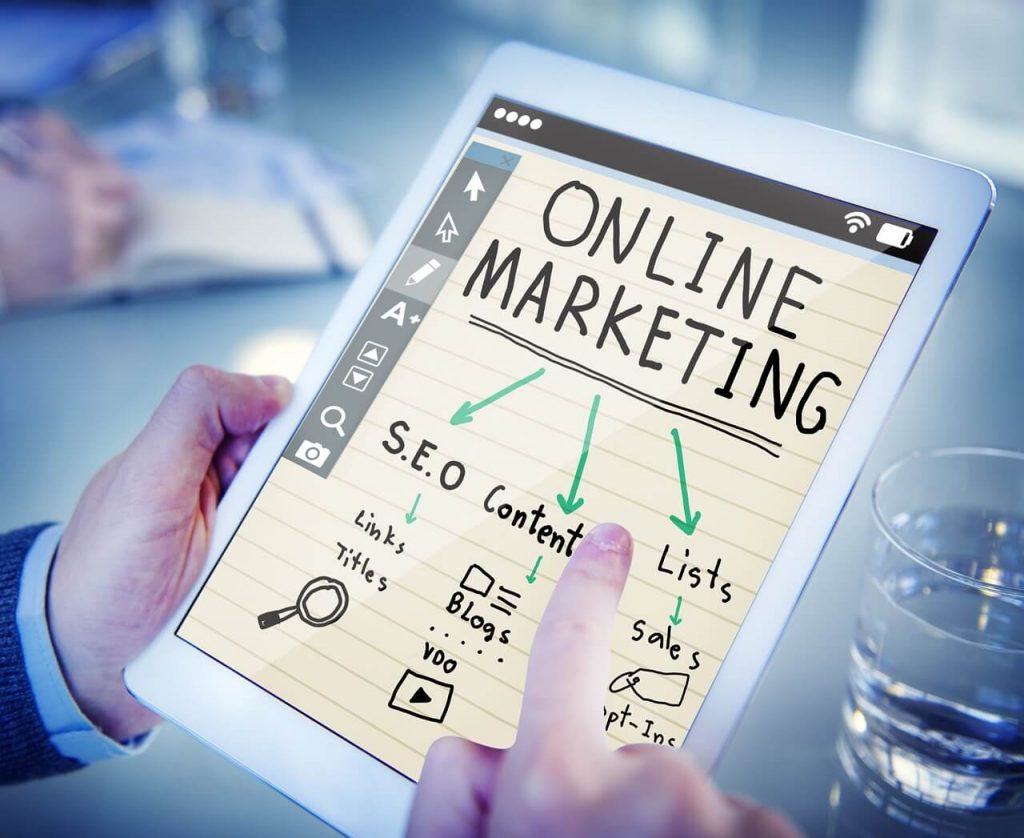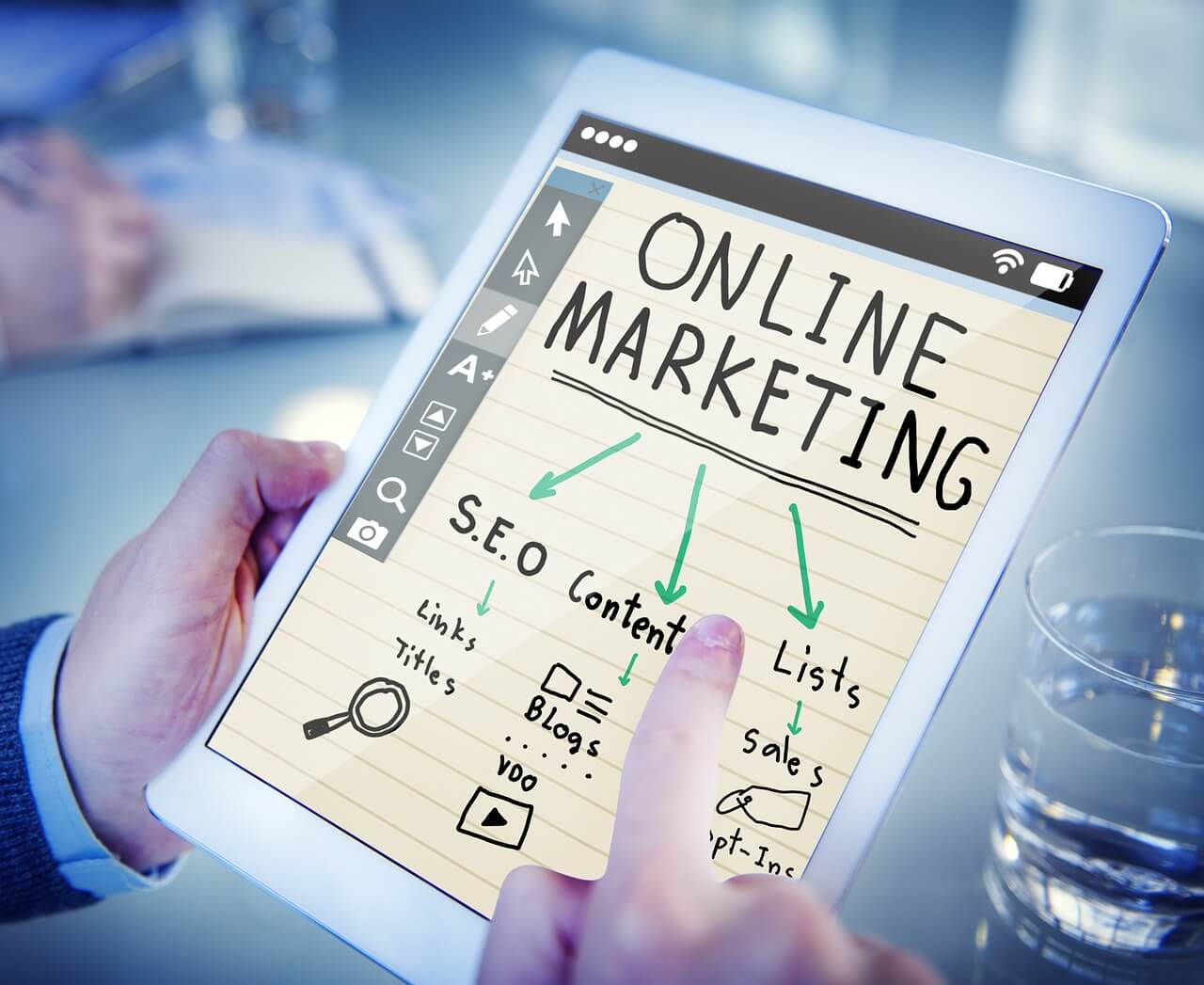 The reach of the internet is obviously global. Wherever in the world you are, if you are not yet doing online marketing for small business, you are missing a great opportunity to capture a favorable market share. You are at a competitive disadvantage if you remain inactive on the internet.
If the numbers are not enough to convince you, consider the following reasons why you need online visibility for your small business:
You give your consumers access to your business 24 hours a day
You expand your reach for new customers beyond your local territory
You have the ability to present your brand and personality in a professional and credible way
You can capitalize and use consumer feedback to improve your customer relations and service
You save on print, advertising and distribution costs and use savings on other needed areas
You have the chance to earn money from your site
You give your brand wider exposure
You improve effectiveness in your advertising efforts
You facilitate faster transfer of information and easier communication among affiliates and consumers
Basics of Online Marketing
For one new to online marketing, the technicalities you encounter in the process may seem complicated. Add to these technicalities the language used by the digital industry and your enthusiasm wanes.
The process may not be easy for beginners. Not even, perhaps, for one who has done online marketing before. But, if you persevere, you will begin to fully understand the practice and appreciate what it can do for your business.
Common Features of Different Online Marketing Channels
As you learn about and apply strategies for online marketing for small business, you will find common features in the different channels, such as:
Online visibility. Online marketing engagement makes your business visible on the web. It is this online visibility that makes it easy for web clients to locate your site.
Getting across content value to online consumers. The value you create for potential clients is the key for these clients to return to your site. It is a fact that the web is overflowing with rich content. Having web content that is strong in value would attract new client and repeat customers to our site.
Personality and credibility. A unique online personality and a credibility built through transparency allow your business to emerge from the crowd of competition on the web. These two features give you a voice that's distinct to your business and humanize your brand.
Do's and Don't's of Online Marketing
The tasks invovled in doing online marketing for small business could be overwhelming. By following these few do's and don'ts, you could reduce the stress arising from maintaining your online presence:
Dos:
Be clear on what you do and offer as well as what you want your customers to do. Online consumers are impatient. They can jump from content to content unless you catch and hold their interest on your brand. Make each page of your content count and direct your readers to a call to action.
Be transparent in dealing with your clients. You have to accept that you might have limitations in operating your small business and serving online clients. Do not try to hide these limitations or, worse, try to fool your customers.
For instance, the delivery and shipment of your goods may take longer than bigger corporations. Make sure that your customers are aware of your delivery TAT. Remember that you can be transparent with these limitations and still sound positive. This way, you turn a limitation into unique selling points, that is, honesty and dependability.
Listen to customer feedback. Be perceptive and know your customers' language. Consider your customers' voice in drawing up, planning, and implementing your online marketing for small busesses. Use what people say about your brand to fill the gap in the market.
Don'ts:
Be a copycat of bigger brands. It's actually quite tacky to design your own logo to look like known brands that have become household names like Samsung and Coca-Cola. Make your own brand and build your own reputation. Your logo and all your other brand identity materials should reflect the unique personality of your business and what it stands for. This will make you stand out from the rest of your competitors online.
Obsess over Google ranking. This obsession is understandable as a lot of SEO experts have sold online marketers to the idea that landing on the first page of Google search results pages is the main goal of online marketing for small business. What  most online marketers are not aware that being on top of the Google searches is worthless if:

The rank does not convert into revenues and profits for your business
Search results appear in a different order for different consumers
You land high on Google rank one day and low a few days later
Consider everyone as target market. You stretch your business if you attempt to reach all online readers. Be strategic in doing your online marketing for small business. Think about who you truly want to be your customers. Identify their demographics, find out where they go to get information, know who their influencers are, and learn about how they found out about and reached your site.
Three Effective Online Marketing Strategies for Small Business
The rate at which technology changes today is a reality that has a big impact in the way people do business today. The business landscape has truly changed from the time when it was purely bricks and mortar operations dominating the market.
Relying purely on traditional business systems is no longer a viable way of doing business. The proliferation of mobile devices, accessibility and speed of the internet, and increasing consumption of goods online have made the growing importance of online marketing for small business more evident.
The tools for online marketing have evolved with the goal of capturing the interest of a sizable number of online consumers. A study done to determine the favored online marketing tool shows three marketing strategies: Search Engine Optimization, Paid Advertising, and Social Media.
Search Engine Optimization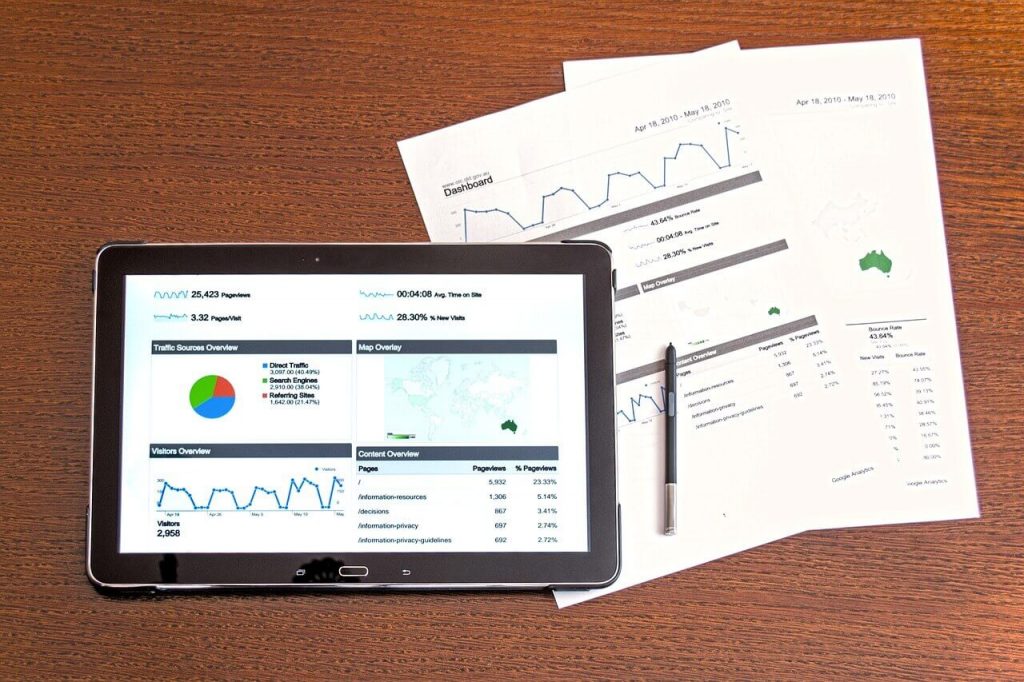 Online searchers visit sites that they consider to be relevant to their inquiry. For a business owner, landing on top of search engines is a priority. And, to rank top on first page, you need search engine optimization (SEO.)
SEO is an online marketing strategy that is implemented to improve the website rank and improve the visibility of online businesses. With effective SEO, your small business will grow and achieve your business objectives.
SEO strengths
Increases traffic to your website, which makes SEO an effective promotion tool for your website and brand
Helps your business grow and boosts you ROI than tradition ads
Increases your brand integrity by landing on the top rank of SERP through SEO
Facilitates tracking of your business performance
SEO Weaknesses
Takes time for results to appear
Takes a while to realize your ROI
To stay competitive, you need to invest, like hiring an SEO expert
You can be penalized if malicious activities are detected.
Social Media
Social media is an online marketing tool that optimizes use of social network, like Facebook, Linkedin, and Twitter, to attract web users to visit your site. It is also an effective tool to raise awareness of web users of your brand.
The advent of social media and social networks opened opportunities for managing customer relationships. Through social media, you can improve your business using the information you receive about customer issues. Integrate solutions to these concerns into your marketing plan and you are sure to spur further business growth.
Strengths
Social media gives you exposure to millions of web users, and consequently expands your target market
Inspires sharing. If you check Facebook or Twitter, you will notice that people share anything and everything. Photos, recipes, DIYs, stories get around different networks and users through sharing. This kind of sharing in social media can be a great way to promote your website and your brand.
Encourages brand loyalty. A study done states that users who follow the social media accounts of brands tend to become loyal to those brands.
Weaknesses
Expect negative feedback. You cannot control what people say on social media. While satisfied customers give you positive feedback, customers who find your product wanting could make your business look bad.
Cause for embarrassment. The lure of social media could push you to make 'spur of the moment' posts, which, unknown to you at the time, produce negative consequences.
Time consuming. You need to allot time and effort to maintain your presence in social media.
Paid Advertising
As the name implies, paid advertising is where you pay for a page to display your brand. With the kind of user activity on the web, paid advertising is an effective tool to promote your website and your brand. Before you jump into paid advertising, however, you need to be careful as this could become expensive.
You have a choice of location on where to place your ads. Locations with most traffic include Google AdWords and Facebook.
Strengths
Clicks are easy to track
You spend less for paid online advertising
Less risk on advertising expense since you only pay for traffic that gets directed to your site
You can control your budget on inbound traffic, again reducing the risk of overspending
You can change your budget in real time
An optimized paid ad campaign can bring in significant traffic to your site
Weaknesses
Competition can increase the cost paid advertising and can go beyond your budget
If you refrain to compete, you may lose traffic to your site
A high learning curve, which means you need to know what you are doing. Learning the appropriate keyword and the rich content to use can be a challenge.
Expect to experience loss before you earn your ROI
Differences between a Facebook Page and a Website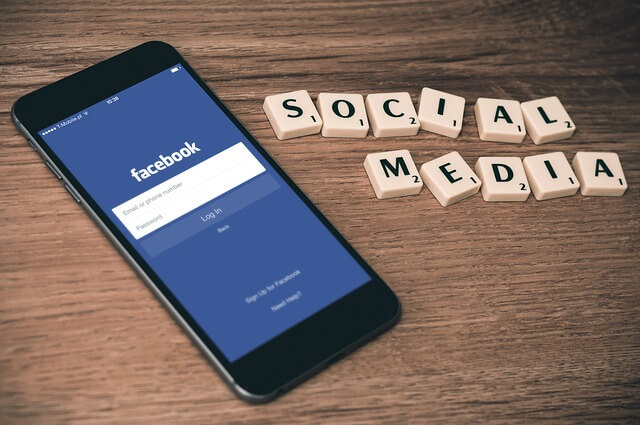 As a small business owner who aims to reach a wider reach of users, you might think to capitalize on Facebook instead of a website. Both platforms are necessary to promote your brand. However, different platforms feature unique roles and functions. Your choice would depend on what you want to achieve.
It might help you arrive at an informed decision if you know the strengths and weaknesses of using a business website of Facebook.
On control and ownership
Owning a website gives you complete control over the media, which you cannot have with Facebook. On Facebook, you deal with a third-party and follow its terms of service. A revision in the company's terms of service could present a problem for your media brand.
On Brand Design
With a business website, you can match your site design to your media branding objectives. It is your decision to change the design when you deem appropriate.
With Facebook, you have to contend with the standard Facebook look and templates. You can have minor changes in your logo and how your ad appears. But these minor changes are as far as you can go.
On Information Delivery
Maintaining a business website is time intensive and needs effort to be effective in attracting users. You need to encourage users to keep coming back to your website.
Facebook delivers your information directly to your target market. Information delivered through Facebook could have a wider reach through users' shares.
On Revenue
A business website can earn from "renting out" advertising space and sponsorships. You have control over the ad pricing since you decide on rates, management, and ad inventory.
A Facebook page will not allow you to sell ad space on your Facebook page. Therefore, you cannot expect earnings from Facebook ads.
On Content
This is the biggest difference between a business website and a Facebook page.
In a business website, the site is the source of content production and consumption. In a Facebook page, it's the business that produces the content, but the delivery of the content is through the newsfeeds where users consume the information.
The implication of this difference for a small business owner is an additional challenge in content strategy posed by a Facebook page.
Conclusion
If you are a business owner, you cannot afford to ignore the importance of online marketing for small business. With the increasing popularity of the internet, not doing online marketing could break your business.
Do not be afraid to experiment with the different online marketing strategies. Online marketing tools require intensive learning, especially for a beginner. But, the results gained from doing online marketing for small business are worth your time and effort.