15 Tips to Consider Before Building Your Website
Creating a website is easy, but creating a successful one requires a lot of preparation, attention to detail and some effort to make it work effectively. There are millions of websites on the internet, but only some will give you what you are after. How do you find the ones you are after? More importantly how do your customers find the websites or information they are after?

Your aim in building a website is to provide the information or product that people are after. In doing so the information needs to be presented on the website in a way that makes it easy for visitors to find, read and understand.
Create a website that can reach the customers you are after.

When planning your own website, keep in mind the following points as these must be considered when building your website. Our 15  key tips to building a website are:
1. Clear Goal
Before you start designing layouts for your website, spend some time asking yourself about the goals that you want to achieve in building up your website. Setting these goals is out essential to give you clarity. If you do not start with clear goals your website will lack direction and it will not provide a good user experience for visitors.
These goals will also help you focus on the things that you want to accomplish with your website. In building and managing a website, you can set up S.M.A.R.T goals. These are the specific, measurable, attainable, relevant and time-based goals that help you determine the things that you want to accomplish, in what time-frame and how you will do this..
Specific – These are your specific objectives. With these goals, you can focus on the design, content, and usability of your website.
Measurable – These are the goals that you can use to assess and track progress. These goals help you determine how your website is doing. For instance, you can measure the number of people who visit your website, how many of your audience gave a positive feedback about your site, how long visitor spend on your website.
Attainable – The purpose here is to set goals that are attainable, there is little point setting goals that you know are unattainable. If you set goals that you do not believe are attainable you will lose focus and give up when the going gets tough. If you have a huge goal, try to break it down into smaller pieces to make it attainable.
Relevant – Make sure that your goals are relevant to what you want to achieve. It should be something that when achieved can make a significant impact on your website
Time-bound – Set the time frames in which you intend to achieve your goals.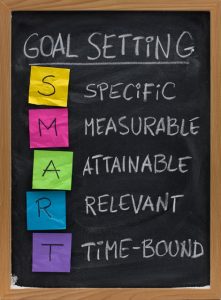 2. Content
Your content should be designed to provide what your target audience wants. Here are some of the things that you can do to identify excellent content for your website:
Determine your audience


You need to know who you're writing for. You can do this by establishing your target demographics and researching about the kind of content they tend to look for.

Write brief but substantial content


People are busy and don't like to read fluff. Writing a brief and direct to the point article, include dot points. This is the best thing to do in writing articles for your website. Many people scan when reading on the internet, so identify what's important and disregard the irrelevant items.

Create original content


Do not post content on your website that has already been posted on other websites. Material on the internet is covered by copyright so DO NOT copy and paste.

Create catchy headlines


Your headline should clearly identify what your article is about and it should create interest. It can be as important as the entire article.

Add relevant visual content


You should present your content in the most effective way and using visuals will help you do it. These visual aids will help you to support and illustrate your point and enhance your audience reading experience.
3. Clear purpose
People create websites for different purposes and identifying yours is another thing that you must consider before building up your own website. You have to ask yourself what is the purpose of your website. This purpose will serve as the foundation of your website and will determine how your website will be structured and work.
Here are some of the major purposes of having a website.
To educate


There are websites that act as a reference. These websites aim to educate and inform its audiences. For instance, a health site was built to inform about various ailments or disorders.

To promote


These sites primarily aim to promote a specific product, service, a celebrity, a company and the like.

To sell


A great way to sell your products is through your website. By this, you can easily reach your customers and sell your products to them. Great examples of this are Amazon and Ebay.

To entertain


There are also websites which primary focus is the entertainment of its audiences. These websites can allow you to play online games, listen to music, and stream videos. Youtube is a good example of this.

Some websites even entertain AND inform at the same time.
You must be 100% certain what your purpose is.
4. Call-to-action
Every site should have a Call-to-Action (CTA). These are links and buttons that you add to your website that allows your audience to easily take specific actions regarding your website.
Some of the commonly used Call-To-Actions are:
Call (phone number)

Register

Subscribe

Read More

Share on Social Media

Checkout

Buy Now

Add To Wishlist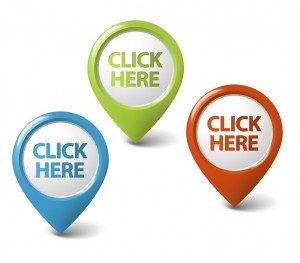 Things you must consider when adding a call-to-action to your website:
Your CTA must be valuable (What is your unique selling proposition or USP?)


Avoid adding a CTA that is irrelevant and unnecessary, it must serve a purpose.

Where are you going to position your CTAs


There are specific places on your website where your CTAs will be located. It needs to be somewhere that can be easily seen and accessed by your audience.

Design of your Call-to-Action
A Call-to-Action may be in the form of a button. Creating an eye-catchy button will allow itself to be easily seen and will surely draw the attention of the audience. You should select the best color and shape that fits with your website.

Size of your Call-to-Action


When adding CTA button on your website, consider the size of it. It needs to be large enough that your audience will notice it.
5. Site Structure & Layout
The hardest part of creating a website is designing its structure and layout itself. This part of the work needs to be well planned and well executed. Fortunately there are many themes, particularly if you are using WordPress, that will layout the website you want.
Of the things to consider in planning the structure and layout for your website, the most important is "Who is your target audience?". As the website owner, you want your website to be appealing to your audience. Your target audience in a large part will determine what your website should look like.

First make a sketch of the basic layout of your site. Through this, you can visualise how your website will look like. You can also organise all the items and content in your website.
Typography also plays an important role in your website. This includes the font, color and style of the text on your website. The selected colour theme. it should be congruent with your website and audience. Choose a colour that is appropriate to the purpose of your website, rather than your favourite colour.
Mobile compatibility and responsiveness is an absolute must for business websites. Google and other search engines are now penalising websites that do not cater for the mobile phone market. Currently mobile search is approximately 50% of all internet searches and growing. Your website needs to be both computer and mobile friendly.
Listed below are the things that you should consider in the structure and layout of your website.
Create a website that is attractive, smooth, and organized


A beautiful website attracts attention from the audience. This helps them decide whether they will stay or leave, whether they like your site or not.

Ease of navigation is also a ticket for a successful site and you should consider this to be one of your goals.
For instance, you should organize every page and determine the contents that should be on that page. This will allow your audience to easily find what they are looking for.

The website must be user-friendly.

You create a website to reach your audience and clients so it is important that you establish a user-friendly website for them.
You should not create a website wherein it's only you who can freely navigate through your website. As the website owner, you want to ensure that they will have a great user experience when they visit your website.

The website structure should be able to fulfill its intended job.
People create websites for different purposes; to blog, share, promote and inform. But among these different purposes, there is one common thing, and that is functionality. Your website should able to fulfill its job and meet your expectation. The layout and structure of your website should focus on the functionality of your website.
Create a website that can give what your audience need plus what they want.
Your audience will be satisfied if your website can give them what they need. Along with that, there will be times that your audience will demand for something more from your website. As the owner, it is your job to comply with that demand and meet the expectations of your audiences.
6. Professional look
Of course as a website designer I am going to state that you need a professional look for your website. Most people want a website which has a professional look more than just having an attractive one. Moreover, visitors are more likely to trust a website that looks like it was created by a professional.
Tips to consider if you want a professional looking website:
You should contain correct grammar


With a website, it is content that counts. You should to make sure that correct grammar is used. Avoid using unnecessary words and look out for typos and misspelled words.

Your site must have a smooth navigation


Smooth navigation on your websites is important in ensuring a great user experience. There are instances that visitors are in a hurry and want to find what they need easily. Having easy navigation throughout the entire website will be a great help to them.

Typography


The fonts and colors that you used can also be a great help in having a professional looking website. Excellent typography will also draw the attention of your audiences.
7. Consider future growth
Basically, you create website to reach a wide audience and to be able to reach even more people will be a great achievement. However, together with this achievement are the changes and development that you need to do to grow your website to satisfy your growing audience.
Before creating your website, you should set up a concrete plan about the things that you should do when your website reach its milestone. Your website should be able to handle its the expected growth and then some. Aim to design a website that is flexible so it can grow with your future needs.
8. Testimonials
Testimonials are simply reviews by your audiences about your product, service or company.However, these testimonials represent more than just reviews, they provide comment by third parties about your products etc. Your website is obviously set up to sell your products etc and will show things in an ideal light, visitors get a sense of what others think in the testimonials that are left by others on your site.

Of particular importance, testimonials build a level of trust in visitors if the testimonials are positive, whereas negative testimonials will have the opposite effect.
If your are selling a product or service it is important that your website has an area where satisfied audiences can leave reviews and comments about their experiences.
9. Tell a personal story
Telling a story is a part of a modern approach in managing a website. It is an effective tool to inform, entertain, and educate people.
By sharing your stories on their website enables them to connect and engage with their audiences. In the anonymous world of the internet the telling of a personal story enables visitors to relate and engage with you. Again an honest story will build another level of trust with your audience.

Similarly, these stories can also deliver your message to them with power and conviction. By telling a story, you can effectively influence your audience to relate to what your website is offering.
10. Easy to contact
You have to provide a "Contact Us Page" on your website. This is a good way to tell your audience that you are approachable and open to any words from them.
Through this, they can contact you by sending emails, letters or perhaps call you on your provided contact. This is a good strategy to help your prospective customers reach you.
All websites, especially those which are intended to sell products should consider this tip.

11. Easy to read
As you create your website, you have to ensure that it is easy to read. Your audience should be able to read your website and its content easily. Visitors often determine the effectiveness of a website by what was written and how it was written there.
Here are some of the things that you should do for your website to be easily read:
Use readable font size and style

Give emphasis to a word through the use of bold, underline and italic

Use proper alignment

Consider the contrast between the text and its background

Use proper text case
12. Images
Adding images to your website is a big plus for you, as I said earlier the quote "A picture is worth a thousand words" applies to websites as well. Pictures help create an emotional connection to the audience. Images can add more meaning and context to what is written on your website.
If your website is designed to sell products it is imperative that you have pictures of these products. These pictures need to be high quality, I would strongly recommend that you seriously consider having your pictures taken professionally. Photos using your iPhone just won't cut it.
The images you use on your website are an excellent way of highlighting what your website has to offer. Like anything else on your website everything must serve a purpose, don't just put any old images on your site. The main thing is that your website is congruent, that is it carries a consistent message.

For more impact and where it is relevant you can add images showing the step by step procedure on how your product works.
13. Video (if appropriate)
Just like adding images, adding video is also a great idea and can help explain products and procedures simply and easily rather than having to write everything out long hand.
Great videos also help your website to catch attention. Visitors find watching videos exciting and informative and again resonates and creates connection with your site visitors. Many people prefer watching videos rather than just reading and looking at photos.

Videos also add more aspect to your website and this will enable it to rank higher and therefore more people will be tempted to see what your website has to offer.
14. Search Engine Optimisation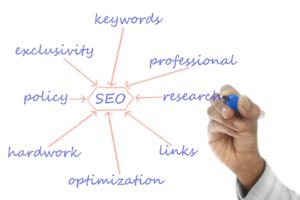 Search engine optimisation or SEO is another important thing to be considered. This enables your website to be easily found by your prospective audience through search engines.
Without it, you are lost in a world where there are millions of other websites, and unless your site ranks in search engines your site will never be seen by your potential audience.
The use of keywords throughout the content creates a search engine optimised website. To optimise your site you should use keywords in your content as well as headlines. These keywords will help your site to appear every time a user searches for the same keyword. So before you create a website, you need to conduct some analysis of the different keywords that people may use to search for your product or service. 
Online there are a lot of keyword generating tools that can help you get started in making your keyword list, however I prefer to conduct the keyword research myself to see what actually ranks.
To get more information, read our Search Engine Optimisation page click here.
15. Update regularly
People won't like to visit a website with content that is out of date. Your audience are always looking for something new from your website. If you are planning to manage your own website, you have to make sure that you can spare some time updating your website regularly.
If your website updates regularly, people will be convinced that you are active that they can expect more content from it. Also, new and fresh contents can gain more and more potential audience.
That my friends are the 15 tips that you should at least consider if you are planning to build your website.
Managing a website is a long-term commitment. Your job does not stop when you are already done building your website. Instead, you should make sure that you are ready not only to build, but also to manage it.
At Smarter Web Solutions we have a complete range of SEO and website management services. If you would like more information on these services click here.
User Experience
All of these elements add up to make what we call the user experience. The goal of every website should be to enable visitors to have a great user experience. So what is it? In simple terms it is how easy it is for visitors to find what they are after, that you provide the solution they are after easily (ideally in one or two clicks). It also covers how easy it is for visitors to read the information (text size, colouring, and page layout). If your visitors are more elderly there is no point having a tiny font that they can't read.
Likewise the use of images and video, these break up the text on the page (very important when considering visitors on smartphones). Humans tend to be visual creatures and as the saying goes "A picture is worth one thousand words".
If you would like to talk to us at Smarter Web Solutions about your website needs, call:
0418787022
I hope you find this article informative regarding building your own website, please feel free to share on Facebook or other social media. If you do share please acknowledge our website as the source with a link.